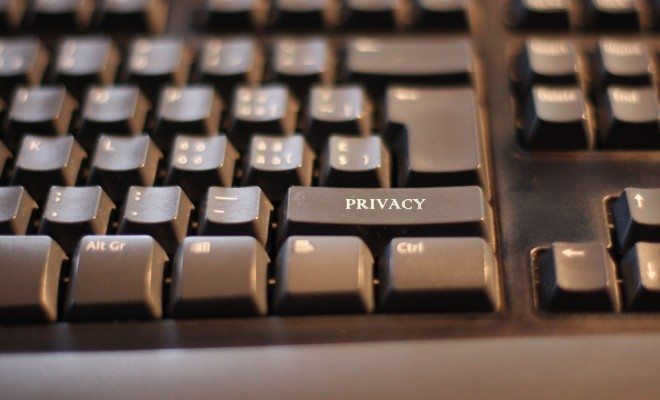 Image courtesy of [Sebastien Wiertz via Flickr]
News
$123 Million Facebook Lawsuit Could Mark Turning Point for Revenge Porn
By
|
As revenge porn gains steam across the internet, it's unsurprising that it has started to make its way to social media sites. Facebook, for example, just received its first lawsuit on the subject — a woman named Meyem Ali is suing the social media company for not appropriately handling revenge porn posts created about her on the site.
The idea behind revenge porn is as simple as it is disgusting. It is essentially nude pictures of a person posted online, without the person's consent, by someone who has the intention of hurting them. It can take the form of pictures that an individual sent to a former partner, pictures that were stolen, or even photos that were photoshopped to appear nude. It's important to note that the title "porn" is pretty misleading. It's not so much porn as it is public humiliation. The "revenge" aspect comes from the fact that the explicit photos are often posted by a jilted ex-partner.
Revenge porn has existed ostensibly since the beginning of the Internet, perhaps longer, but it has only crept into public consciousness relatively recently. In 2010, a man named Hunter Moore created a site called IsAnyoneUp.com. It quickly became a the go-to platform for revenge porn, given that the site allowed submitters to annotate the photo with the subject's name, address, and other personal information. It was an easy way for people who wanted to get "revenge" to really pinpoint their targets, because the person's photo being posted on the site would often lead to ridicule, public-shaming, and harassment. Moore encouraged the postings, alleging that the women who were featured deserved it because they had taken pictures of themselves in compromising positions. IsAnyoneUp.com also contained some stolen and fabricated photos. Moore has since been arrested and indicted on charges of identity theft, among other things. But revenge porn still exists, and has started to creep into other corners of the internet.
This is how we get to Meyem Ali's story. The Texas woman discovered a page in 2013 under her name. It contained multiple photos of her face photoshopped onto a nude woman's body. In one of the pictures her body double was performing a sex act. She repeatedly asked Facebook to take the photos down, but they pretty much ignored her requests for nearly five months. Eventually she got the police involved, and after receiving a subpoena the company took down the pictures. Ali also found who had posted the account in the first place — a man with whom she had a casual relationship years before. Now, she is suing both the man and Facebook for the ordeal, arguing that for her completely public humiliation, she is entitled to 10 cents for each user Facebook has — totaling $123 million.
As sad as it sounds, Ali is somewhat lucky. Her concerns were taken seriously by the police, and some sort of action was taken. When it comes to revenge porn, that doesn't always happen. Take the story of Charlotte and Kayla Laws — a mother and daughter pair from California. Kayla Laws had a topless picture of herself saved on her personal computer that she had never shared with anyone. Upon emailing the image to herself, the picture was stolen from the server and posted on IsAnyoneUp.com. At the time, only one state — New Jersey — had any sort of legislation criminalizing revenge porn. She and her mother fought back, especially after they were pretty much denied help from the police. One detective, missing the point so completely that he ended up on another planet, asked Kayla why she would even take a photo like that if she didn't want people to see it. Eventually the Laws did gain the help of the FBI, but only after spending copious amounts of their own time and money trying to bring down Moore.
Since then, revenge porn legislation has gotten better…albeit slowly. Alaska, Arizona, California, Colorado, Georgia, Maryland, New Jersey, Idaho, Pennsylvania, Utah, Virginia, and Wisconsin all have some sort of law prohibiting it. Ali's lawsuit against Facebook is another important marker — it acknowledges that in some cases, the posting of revenge porn isn't just the action of the person who posts it, but also the sites that provide platforms for its proliferation.