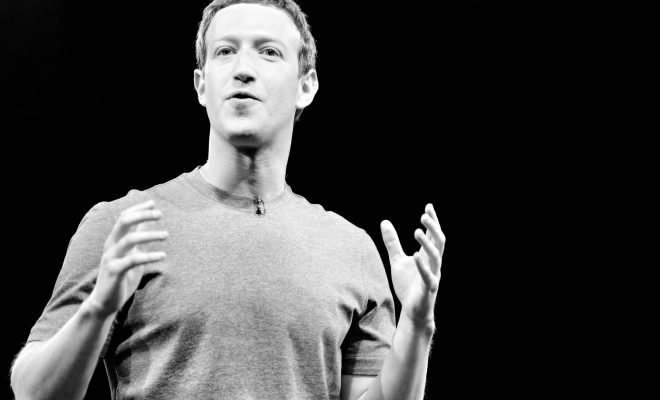 Image courtesy of Alessio Jacona; License: (CC BY-SA 2.0)
News
You'll Never Believe Why Your Friends Posted so Many Fake News Stories
By
|
As of Monday, two of the largest internet sites have decided to cut off fake news outlets from their advertising services.
These moves are a part of a crackdown on the dissemination of false or misleading news that plagued and possibly influenced the recent presidential election.
With growing criticism of both Google and Facebook, each took a stand to not tolerate these sources any longer. Google said on Monday afternoon that it would no longer allow fake news websites to use its online advertising services, according to the New York Times.
Facebook followed, updating its advertising policy in the Facebook Audience Network to include fake news sites in the section prohibiting misleading or false content.
In a statement to the New York Times, a Facebook spokesperson said, "We have updated the policy to explicitly clarify that this applies to fake news," and that it will continue to verify people who want to advertise with them.
On Saturday, Facebook CEO Mark Zuckerberg took to his Facebook page to discuss the substantial scrutiny that he and his company have received.
In a Facebook post Zuckerberg wrote:
Of all the content on Facebook, more than 99 percent of what people see is authentic. Only a very small amount is fake news and hoaxes. The hoaxes that do exist are not limited to one partisan view, or even to politics. Overall, this makes it extremely unlikely hoaxes changed the outcome of this election in one direction or the other.
In the comments section, one user pointed out that the 1 percent figure seemed awfully low. Zuckerberg clarified his statement, saying that that figure represents the platform as a whole, not individual experiences. Therefore, depending on who or what you follow, you may see more or less fake news on your newsfeed.
Google has also come under fire recently after the top result for the search "Final Vote Count 2016" was linked to the news site 70news, which falsely claimed that Donald Trump had won the popular vote, according to Mediaite.
Google's top search result for "final election numbers" leads to fake news site with false numbers https://t.co/3DA5ZY6pQk pic.twitter.com/v3GTEvUgW8

— CBS News (@CBSNews) November 14, 2016
One section of the article (falsely) said:
UPDATE 11/14/16: THREE MILLION ILLEGALS VOTED THIS 2016 ELECTION. THAT'S NOT VALID! REMOVE 3 MILLION VOTES FROM HILLARY CLINTON. PLUS THE OTHER VOTE FRAUD. TRUMP BY DEFAULT IS THE WINNER IN THE POPULAR VOTE!
By Monday evening, the article was moved down to the second result. Google relies on algorithms to create search results, and like this example, does not always present accurate information.
With hundreds of different fake or misleading news sites out there, various individuals and groups have compiled their own lists of sites to avoid. Melissa Zimdars, assistant professor of communication at Merrimack College in Massachusetts, said her list "started as a resource for my students, who are learning about journalism/social media/media literacy." She breaks up outlets by category, ranking their level of falsehood. She also included satirical sites such as the Onion and the Borowitz Report.
A majority of U.S. adults get their news from social media, rather than traditional news sources, according to a Pew Research Center report. Over 40 percent get their news from Facebook specifically.