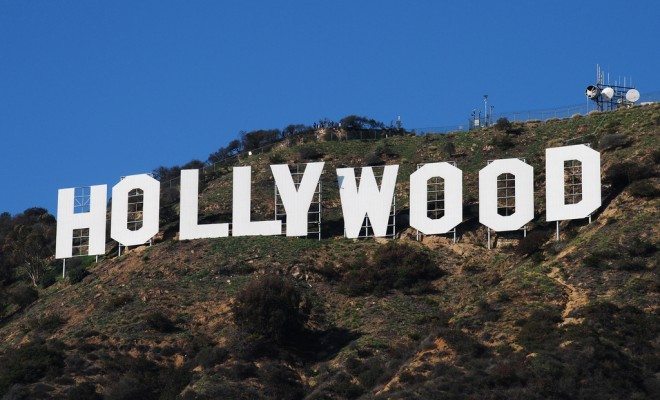 Image courtesy of [The City Project via Flickr]
News
Disturbing New Developments in the Continuing Sony Hacking Scandal
By
|
Another day, another leak. It seems like the leaking of some information to do with Hollywood–whether it be nude photos, salaries, or emails–happens on pretty much a weekly basis now. However, this leak from entertainment super-company Sony is probably going to go down in history to top all others. And I don't think it's quite done spitting out Hollywood gossip and insider information.
A few weeks ago, hackers got into Sony's computer system and freed all sorts information. Some of it was sort of run-of-the mill hacker leaks–personal information about who worked for or were affiliated with Sony. This includes information that could very easily lead to identity theft–things like Social Security numbers, credit card numbers, and usernames and passwords. Sony has promised a year of identity theft prevention services to its employees in the wake of this particular realization.
But then there were also some things released that were much more about show biz. For example, Sony is now getting flack after it was leaked that the female stars of American Hustle–Jennifer Lawrence and Amy Adams–were compensated less than their male counterparts. Other emails revealed Sony's courting (or lack thereof) of particular stars such as Leonardo DiCaprio and Ryan Gosling.
On a lighter note, probably the most adorable email ever written by Channing Tatum was released. As Gawker so aptly put it: "He writes email like a dog with a stick wags its tail."
There were also many conversations about various kinds of liability that Sony now has to deal with. For example, there's an all-female Ghostbusters project in the works, and members of the studio had conversations about whether or not to sue Bill Murray to get him into the movie. There was also a discussion about how angry Kim Jong-Un was going to be after the release of the movie The Interview, which happens to be about assassinating the North Korean leader.
There's more, but just take my word for it that Sony has had to do a lot of apologizing, back-tracking, and the like in the last few weeks. Its entire Public Relations department probably deserves a raise.
The hackers probably aren't going to stop releasing information anytime soon. The group is called the Guardians of Peace and they're kind of holding the studio hostage. They've promised a "Christmas Gift," but not a particularly nice one. In fact, it's going to be more like coal in Sony's stockings, in the form of even more private information and correspondences leaked. The message from the Guardians of Peace says:
We have a plan to release emails and privacy of the Sony Pictures employees. If you don't want your privacy to be released, tell us your name and business title to take off your data.
They are threatening that the information is even more interesting than what's already been released–and that's been pretty juicy. The hackers have said that they would not release certain people's information if they responded with their names and business titles. It all seems like it could be a ploy, but given the amount of seemingly private information that has already been released, Sony has every reason to be freaked out.
And it's not just Sony that has reason to be freaked out. Seth Rogen, who stars in The Interview–a particular target of the Guardians of Peace hackers–has announced he will be canceling many of his appearances. His co-star James Franco is taking similar steps. The Guardians of Peace have hinted at a violent attack on the theaters showing The Interview–even referencing the terrorist attacks of 9/11. The message specifically reads:
The world will be full of fear. Remember the 11th of September 2001. We recommend you to keep yourself distant from the places at that time. (If your house is nearby, you'd better leave.) Whatever comes in the coming days is called by the greed of Sony Pictures Entertainment.
The trend of hackers with higher technical abilities messing with celebrities or others in the public eye doesn't seem like it's going to be left behind in 2014. This seems like an entirely new situation though–the Guardians of Peace don't appear to just be after celebrity nudes or gossip. This controversy has taken the entertainment world by storm, and people are rightly concerned.