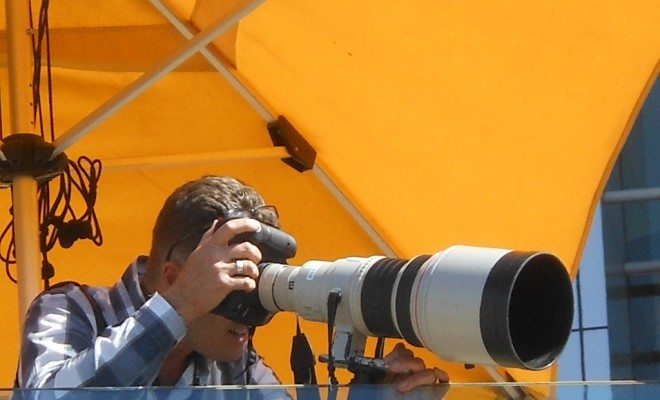 Image courtesy of [Michael Coghlan via Flickr]
News
Should Celebrity Custody Battles Put Children in the Limelight?
By
|
Custody battles are often an issue among spouses who are not able to work out their personal differences for the sake of their children. Magazines today often depict celebrities as stars who are "just like us," showing photos of them pumping their own gas, tanning in the park, or buying groceries at Whole Foods. So, just like us, celebrities also deal with intense and drawn out custody battles. Kelly Rutherford, better known as Lily van der Woodson on "Gossip Girl," has been dealing with a custody battle regarding her two children, Hermés Giersch and Helena Giersch, with ex-husband Daniel Giersch since their divorce in 2008. This drawn out battle sheds a light on the issues that celebrities' children face when their parents are in the news.
On May 22, Los Angeles Superior Court Judge Mark Juhas ruled that Rutherford's son and daughter be brought back to the United States from Monaco for a June 15 custody hearing, where she was to be temporarily granted sole custody. Her ex-husband's lawyer argues that because the children are residents of Monaco, California does not have jurisdiction over the children. There has been widespread speculation that Rutherford made fraudulent statements and lied to receive custody of the children. It has now been ruled that the children will not return until just  before June 15, when the Los Angeles and Monaco judges will discuss the situation at a custody hearing. Rutherford's lawyer says that there is still hope for Rutherford, since this decision does not grant Monaco jurisdiction.
Fighting for what she claims are the basic human rights of her children, Rutherford has started a Children's Justice Campaign, including Youtube videos with updates on the status of her children, stating,
"American children should not be forced to leave their own country. My children were born here, they have a right to live here, just like the millions of children who were born in this county."
https://t.co/jRv3MsQlH6 ❤️ https://t.co/zqzncYk0Er

— Kelly Rutherford (@KellyRutherford) March 15, 2015
Rutherford hopes the court is able to come to a decision soon, claiming that she has spent everything she's ever worked for on legal fees to get her children back. In December of 2008, Rutherford filed for divorce from her husband, Daniel Giersch, while pregnant with their second child. By August of 2009, the two were able to reach a temporary settlement of joint legal and physical custody, which lasted until April 2010. In April 2012, Giersch's American visa was revoked after substantial evidence, including terrorist acts, fraud, and his involvement in drug and weapon dealings in South America, were discovered to deport him. The removal of his visa forced Giersch to be permanently removed from the United States, and because of this, he took up residence in Monaco. This resulted in the order by a California judge for the children to live in France with their father since he is unable to enter the U.S. Rutherford, however, claims that there is no official evidence to support Giersch's claims of being denied access into the U.S. Giersch filed court papers in Monaco, causing the children to be declared habitual residents, subject solely to Monaco law. Both parties are still waiting for the June 15 court hearing.
But one thing to keep in mind is that given that Kelly Rutherford is a well-known celebrity who starred in television hits like "Melrose Place" and "Gossip Girl," once the court makes a decision, the battle itself will have long residual effects. Years from now when her children are a little bit older and are able to understand the years of back and forth between their parents, they'll be able to simply Google information on their custody battle.
Rutherford has not been the only celebrity to have her children deal with the issues that come with being in the lime light, and some are fighting back. In 2014, Kristen Bell and her husband Dax Shepard began a "no kids" policy to get news outlets to stop sharing, buying, or posting photos of celebrities' children without consent. The movement nicknamed the photographers "pedorazzi," and this action is changing the paparazzi culture. Bell has stated.
No parent should feel like their child is being taken advantage of because of the choices they made on their career paths.
In agreement with Bell, I fully believe celebrities have the right to a private lifestyle, but there is contradictory behavior that comes from other stars that makes it difficult for celebrities to request privacy. Take Kim Kardashian for example–her daughter is regularly talked about on social media for her extravagant outfits, has been taken to fashion shows, and has even been on the family's reality television show, all before the age of three years old. To celebrities, privacy has become more of a request then a right. When Kardashian's child gets older, she will be able to find countless photos of herself at six months old hiding under a blanket. News outlets exploit celebrities and their children to such an extent that their entire lives can be accessed at the tap of a mouse pad. This American obsession with celebrities is exactly how I was able to gain such detailed information on the history of Rutherford's and Giersch's custody battle.
Kelly Rutherford has been dealing with the consequences of her decision to part ways with Giersch since before the birth of her now five year old daughter. They've had years of constant custody battles under a very public microscope–eventually this nightmare has to end.