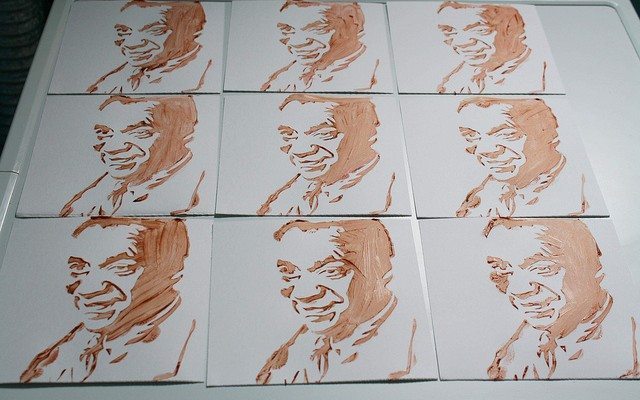 Image Courtesy of [Rakka via Flcikr]
News
Bill Cosby Charged With Felony Sexual Assault Over 2004 Case
By
|
2015 really wasn't Bill Cosby's year.
Almost overnight the once-beloved television father became widely known as a sexual predator, who unbeknownst to most of America spent the better part of five decades drugging and sexually assaulting young women who once viewed him as their idol. Now after months of highly-publicized exposes, harrowing accounts from over 50 women, and half a dozen civil lawsuits, Cosby is finally facing felony criminal charges for the only assault that's still capable of putting the disgraced comedian behind bars.
In a press conference Wednesday, Montgomery County, Pennsylvania prosecutor Kevin Steele announced a single charge of aggravated indecent assault against Cosby, stemming from the 2004 assault of a former Temple University employee. The victim, Andrea Constand, claims Cosby drugged and assaulted her in his Elkins Park mansion. The announcement was a relief for many who anxiously watched the approach of the January 16 deadline, that would have marked the end of the 12-year-statute of limitations for trying the case.
Bill Cosby mugshot released after actor freed on $1M bail: https://t.co/IceUQBtARz pic.twitter.com/ZtPARPwjmz

— The Hill (@thehill) December 30, 2015
Constand worked at the University as an operations manager for the women's basketball team when she caught Cosby's eye. Cosby reportedly said he wanted her the minute he saw her. After becoming her mentor and friend, Cosby repeatedly made sexual advances toward her that were not reciprocated. So one night Cosby allegedly called her over to his home to discuss "her career plans" and offered her some pills to help her relax. Within 30 minutes Constand told police she'd loss the feeling in her legs, and Cosby was fondling her breasts and putting his hands down her pants.
After she reported the assault to police, the case quickly became a game of "he said/she said" for investigators. However, some newly unsealed court documents revealed new evidence pertinent to the case, and prosecutors had what they needed to reopen the case.
Cosby has never been convicted of sexual assault, despite the dozens of eerily similar claims from women who say he gave them quaaludes and then forced himself on them. Many of the women waited too long to press charges, not knowing that their years of silence wasted precious time that they could have used before the statutes of limitations ticked away.
To this day Cosby denies any wrongdoing, and has accused his accusers of defamation.
Cosby will not return to court until January 14, but is currently out on a $1 million bail. If convicted he could face up to ten years in jail and a $25,000 fine. Even if found not guilty, Cosby's reputation and career are beyond repair, and the civil lawsuits still pending against him could end up stripping the former star of his fortune.
Without a doubt the upcoming legal proceedings will likely be the most highly anticipated cases of the new year.