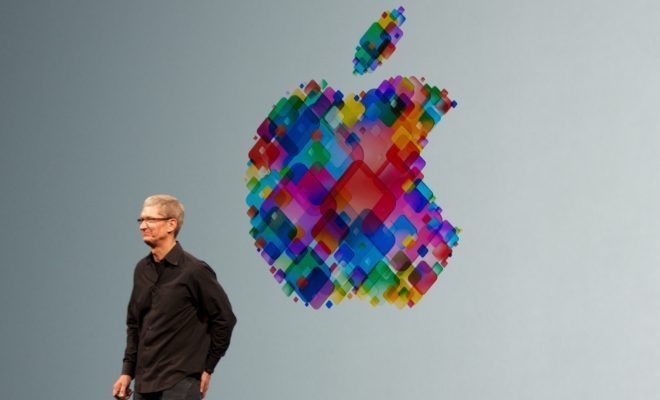 "Apple CEO Tim Cook" Courtesy of [Mike Deerkoski via Flickr]
News
Apple Won't Support the RNC Because of Trump
By
|
Don't expect to see any Apple gear at the GOP Convention in Cleveland next month–the tech giant announced that it will not provide any funds, devices, or support to this year's convention, like it has done in the past. Why not? Apple is protesting Donald Trump's controversial remarks about minorities, women, and immigrants.
So, @realDonaldTrump, you're such a "great" businessman and negotiator. You're costing the #RNC sponsors (#Apple, #Ford, etc.). WTF?!#HaHa!

— (((B. Paul Stuart))) (@BrianPaulStuart) June 18, 2016
Apple is the first company in Silicon Valley to take this stance. Others like Google, Facebook, and Microsoft have already pledged some financial support to the convention. At the 2008 Republic and Democrat conventions, Apple donated about $140,000 worth of MacBooks and other products. In 2012, it did not donate free merchandise to the conventions because Democrats placed a ban on corporations financing their nominating events.
A spokeswoman for the GOP convention told Politico that "we are working with a variety of major tech partners who are focused on being part of the American political process." In April, Google said it would attend the convention and would be the official live stream provider, despite pressure from protestors who called Google to back out because of Trump's inflammatory comments. Microsoft will donate computers and software, but will not provide funds to Republicans, like it has in the past. Despite Mark Zuckerberg's criticism of Trump, Facebook has pledged financial and other support to the convention.
Apple declined to comment on its decision, so it's unclear whether or not it will still provide financial support to the Democratic convention in Philadelphia next month. A spokesperson for the Trump campaign did not respond to Politico's request for a comment. Donald Trump has singled out Apple in speeches, criticizing CEO Tim Cook's stance on encryption, while also calling for a boycott on its products.
Of course #Apple is uneasy over Donald J. Trump. Who isn't? #rnc #uspoli #p2 https://t.co/wxjVfc31wD

— Truth Mashup (@truthmashup) June 19, 2016
Usually, tech companies donate to Democratic and Republican efforts equally. Apple typically does not engage in politics, but Cook has tried to forge relationships with Democrat and Republican lawmakers. Last year, Cook and a handful of top Republican house leaders dined in D.C. together.
However, Apple's decision is not totally unprecedented. HP, who was a major donor to the GOP convention in 2012, backed out of funding this year's convention because of pressure from activists at ColorofChange.org in June. The New York Times reported in March that several corporations were thinking about scaling back their donations to the RNC because of Trump's political ideology.
"We want them to divest from hate. We want them to pull all their money and support,"  said Mary Alice Crim, field director for Free Press Action Fund, which is part of the anti-Trump campaign. She added that tech companies that are backing the convention need to be "thinking hard about where they put their brand, and whether they want to align their brand with racism, hatred, and misogyny."