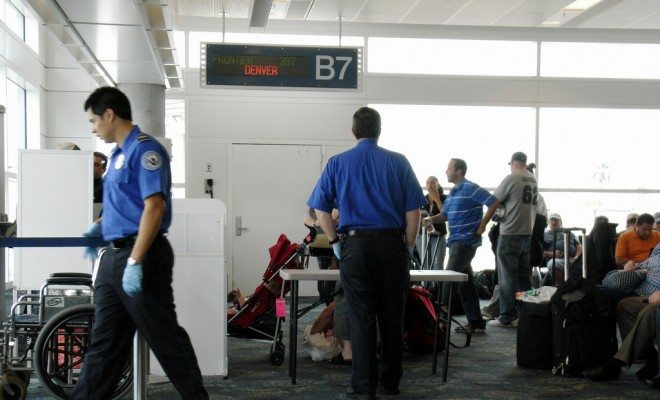 Image courtesy of [danfinkelstein via Flickr]
News
Acting Head of the TSA Resigns After Shocking Test Results
Given that they spend a large amount of time checking passengers and throw away a number of passengers' personal items, should airport transportation security officers have a hard time finding weapons? With an annual budget of $7 million, Transportation Security Administration (TSA) officials believe that they set the standard for excellence in transportation security. According to ABC News, after an internal investigation with the Department of Homeland Security red teams, reports have shown otherwise. In fact, the results were so shocking that it led to the resignation of the head of the department.
Red team agents posed as passengers and conducted a series of tests to see just how secure this system really is. TSA agents did not pass 67 out of 70 tests, failing to find several mock weapons and explosives. Homeland Security discovered that the TSA fails to stop fake weapons or explosives from being smuggled through security checkpoints 95 percent of the time at some of our nation's busiest airports. One red team investigator was stopped after setting off a magnetometer. Shockingly, after a pat-down, TSA agents still failed to find the fake explosive device taped to the investigator's back. Frustrated by these results Jeh Johnson, the Homeland Security Secretary, set out immediately for a detailed briefing at the TSA Headquarters in Arlington, Virginia. DHS officials stated,
Secretary Johnson immediately directed TSA to implement a series of actions several of which are now in place, to address the issues raised in the report.
Melvin Carraway, the head of the TSA, resigned from his position as the acting administrator upon hearing these reports. He was appointed to this position in January of 2015 and was a veteran of the TSA for 11 years, holding many positions within the organization. Carraway was reassigned to serve in the Office of State and Local Law Enforcement at the Department of Homeland Security headquarters. There doesn't appear to have been official word from Carraway on why he has resigned yet. Mark Hatfield will be his replacement until a new acting administrator is appointed. In regards to how the TSA will be dealt with moving forward, Johnson stated,
We take these findings very seriously in our continued effort to test, measure and enhance our capabilities and techniques as threats evolve.
Unnamed officials spoken to by ABC News admitted that these results were disappointing. Government officials claim that because red team agents are familiar with TSA procedures these results are not realistic and they are able to get past security in ways that terrorists could not. The TSA requires every passenger to go through various security checks before boarding a plane. Many believe that this process is nothing but an unnecessary and insulting ritual that does not protect anyone's safety. It seems as if the TSA is more concerned with throwing away harmless personal items than finding weapons that threaten the lives of others.
The @TSA may not be able to find any bombs, but they sure as hell can find my shampoo..

— Larry Kraus (@lsk0334) June 2, 2015
The TSA has been failing to detect mock weapons for years and studies like this spark concerns that airline security is no safer than it was during the 9/11 terrorist attacks. With very few improvements, TSA has to figure out how to change their security procedures and stop these incidents from occurring.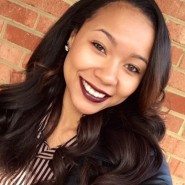 Taelor is a member of the Hampton University Class of 2017 and was a Law Street Media Fellow for the Summer of 2015. Contact Taelor at staff@LawStreetMedia.com.