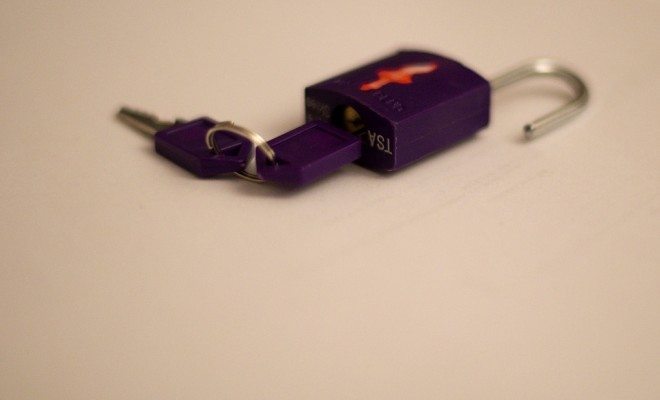 Image courtesy of [Wendy via Flickr]
News
3D Printed Keys: Could They Be Used to Open Locked Luggage?
By
|
The evolution of 3D printing promises to be a technological revolution, but it also may lead to some serious security concerns. One big issue is the ability to replicate something seen in a picture on a 3D printer. For example, Transportation Security Administration (TSA) officials have access to master keys that can unlock any TSA-approved luggage locks–and now because the blueprints were leaked online, those keys can be replicated by someone who has a 3D printer as well.
Estimates believe that more than 300 million locks were compromised by the leak. The locks that are sold as "TSA friendly" often appear in duty-free or other travel shops and labeled as such. They're popular because they allow fliers to lock their belongings with the peace of mind that the TSA won't rip their bags trying to get in them.
A picture of the master keys that the TSA officers use was part of a recent Washington Post article that discussed TSA procedures when it comes to luggage. Although the pictures were taken down after the realization that this was a major security breach, the damage was done. After all, researchers have determined that keys can reproduced from a picture taken over 200 feet away.
The pictures were used to derive blueprints that could be used to make 3D printed keys. Those blueprints were leaked by a man based out of France named Stephen K., who posted the files on GitHub, a site that can be used to host and share these kinds of files. He told PCMag:
I made [the keys] for the technical challenge. I released [the] CAD files because I'm a partisan of full disclosure, and also because these kind of government backdoors are totally absurd in 2015.
He also told WIRED:
Honestly I wasn't expecting this to work, even though I tried to be as accurate as possible from the pictures. I did this for fun and don't even have a TSA-approved lock to test. But if someone reported it that my 3D models are working, well, that's cool, and it shows…how a simple picture of a set of keys can compromise a whole system
At least one man, Bernard Bolduc, from Montreal has printed the keys based off of the blueprints and tested them, determining that they do work.
OMG, it's actually working!!! pic.twitter.com/rotJPJqjTg

— Bernard Bolduc (@bernard) September 9, 2015
This is obviously a concerning discovery that doesn't just stop with the fact that it might be a little bit easier for thieves to get into our baggage. Protecting blueprints to keys, or like devices, is more important than ever, as the technology to replicate them continues to become fine-tuned. While the TSA hasn't commented on this breach yet, this news doesn't look good for the much-beleaguered travel security agency.