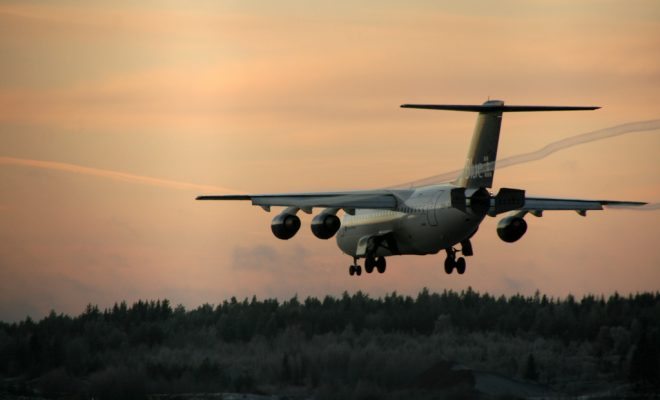 Image courtesy of [Ulrika via Flickr]
World
Arrested Overseas: What Travelers Need to Know
By
|
How do you avoid getting arrested overseas?
While the most obvious answer would be by not breaking any laws, it's hard enough to know the legal minutia in America, let alone the rest of the world. When you travel to another country, you are subject to its laws and are under its jurisdiction, not the protection of the U.S. Constitution. Therefore you may be expelled, fined, arrested, or imprisoned if found in violation of foreign laws, even unknowingly.
Can I hold hands with my same-sex partner? Can I take a picture of this building? Is this outfit acceptable to wear in public? These are all important questions that you may not have considered before. Read on to learn about the ways you can protect yourself while traveling, and what to do if you do find yourself on the wrong side of a foreign law.
---
Before You Go
Before booking your boarding pass, first tour your country of interest's available online resources, such as tourism sites, for valuable travel information. It's also a good idea for travelers to research what crime trends are happening in that country as well to get an idea of what to stay away from. The U.S. Department of State's Bureau of Consular Affairs provides a convenient resource that allows travelers to research specific countries and learn key facts, entry and exit requirements, embassy locations, and important local laws of which to take note. The British government actually offers a better resource than the U.S. government does; Britain provides extensive country-specific "prisoner packs" on its website containing step-by-step information for those arrested, including arrest procedures, legal representation, and prison conditions and regulations.
---
While in a Foreign Country
Once you've made it safely to the country of your choice, there's the matter of staying out of trouble. Here are a few tips on what to avoid and how to ward off unnecessary suspicion.
Keep Identification on You at All Times
The last thing you want to do is be caught in a foreign country without proper papers. In Russia, for example, traveling without identification could possibly lead to a tourist becoming detained. In the event that you are arrested you want to be able to prove that you are who you say you are, that you're in the country legally, the purpose of your visit, and what kind of visa you have. The more information you can provide the easier it is for police officers to deduce whether or not you are a threat.
Beware of Drugs, Booze, and Ammunitions
It's estimated that more than 7,000 Americans are locked up overseas every year and 2,500 are in jail at any given time. Attorney Dick Atkins, who's spent the last 33 years helping Americans get out of legal trouble abroad, names drugs, booze, and ammunition as the three biggest culprits when it comes to overseas arrests. Even though some countries may have younger legal drinking ages, drunk and disorderly conduct is almost always still considered a punishable offense. He also advises not to leave leftover bullets in your suitcase even if you obtained them legally in the U.S., because in countries like Mexico it could get you locked up.
Illegal drugs have both alcohol and ammunitions offenses beat. According to the Bureau of Consular Affairs more than one-third of Americans incarcerated abroad are held on drug charges. That's not surprising considering that most countries have a zero-tolerance policy for drug trafficking and recreational use, and apply hefty fines and lengthy prison sentences for those found in violation. For many, Amsterdam stands out as a novelty soft-drug destination due to its famed "coffee shops," which serve small amounts of cannabis products over the counter to tourists who are 18 and up. In 2004, the Netherlands passed a law requiring people to have membership cards, known as "weed-passes," to gain entry to the coffee shops, which are only available to Netherlands residents. Amsterdam's mayor and the coffee shop owners fought back however, rejecting the cards and keeping the entry to their shops permissible to all of-age patrons. While the Dutch try to decriminalize drug use as much as possible, production, trading, and stocking drugs remain a serious criminal offense.
---
So, what do I do if I am arrested?
The first thing you should do if arrested is immediately ask the officials to notify the closest U.S. embassy of your arrest. Most countries are required to do so within a certain time window, but it varies, so it's always better to be safe than sorry. Embassies don't provide you with a get-out-of-jail-free card, though. Once you've been arrested, you must go through the foreign legal process for being charged or indicted, prosecuted, potentially convicted, and sentenced, and for any subsequent appeals process. Here are a few things that embassies can help with:
Contact family members, friends, or employers.
Explain to you the local legal procedures as well as provide a list of attorneys and translators who speak English.
Establish a trust for detainees to receive funds when permissible under prison regulations (embassies are also prohibited from paying for your legal or medical fees or representing you in court).
Work with prison officials to ensure treatment is consistent with internationally recognized human rights standards.
Protest any allegations of abuse against American inmates.
There are also some overseas organizations, depending on your nationality, such as Britain's Prisoners Abroad, that specialize in helping to lobby for the release of prisoners abroad as well as provide some monetary support in the form of grants.
---
Strange Laws Abroad
While some foreign laws only differ slightly from those in the U.S., some are just downright unexpected. For your benefit, here are a list of some particularly surprising offenses that if you aren't cautious could land you in legal trouble.
Location
Offense
Penalty/Consequences
Netherlands
Carrying or Using Drugs
Arrest/Detention
Venice, Italy
Feeding Pigeons
Fines
Barbados
Dressing in Camouflage
Fines
Singapore
Chewing Gum
Fines
Saudi Arabia
Photographing Gov. Buildings
Arrest/Detention
Fiji
Sunbathe Topless
Fines
Nigeria
Bringing Mineral Water
Fines/Confiscation
Japan
Nasal Spray
Fines
Italy
Eating on Church Steps
Large Fines
---
 Overseas Prison Horror Stories
Once tangled in a foreign legal web, it's hard to get out. It potentially takes cases months or even years to be resolved. Here are a few notable travelers' horror stories to consider as cautionary tales.
Alan Gross
On December 17, 2014, 65-year-old Alan Gross, a subcontractor working for the U.S. Agency of International Development (USAID), was released from a Cuban prison after five years. While working on a project to improve wireless access to small communities in Cuba, Gross was arrested after allegedly smuggling electronic equipment and a satellite phone capable of bypassing Cuban restrictions on Internet and telecommunications to a small Jewish community.
While imprisoned, his health deteriorated and he underwent a hunger strike. After years of waiting, he was released in exchange for three members of the Cuban Five agents who were being held in U.S. prisons, paving the way for better relations between the U.S. and Cuba, easing travel restrictions, and including plans for a new U.S. embassy in Havana.
ARMA 3 Developers
In September 2012, Ivan Buchta and Martin Pezlar, two Czech Bohemia Interactive ARMA 3 video game developers were jailed in Greece for 218 days, accused of espionage after being caught photographing Greek military installations. The pair, actually vacationing on the isle of Lemnos, were presumed to be scouting locations for their upcoming military tactical shooting game. They were released from the Greek prison after four months and are still awaiting trial.
Merrill Newman 
On December 7, 2013, 85-year-old Korean war veteran Merrill Newman was released from a North Korean prison after being held for more than a month. At the conclusion of a ten-day guided tour of North Korea, Newman was pulled from his plane and held in connection to alleged war crimes he was said to have committed more than 60 years prior during his 1953 tour of duty. He was later forced to confess in a jailer-fabricated statement televised on North Korean State TV, which he read and signed.
Upon his release Newman later stated:
Anyone who has read the text of it or who has seen the video of me reading it knows that the words were not mine and were not delivered voluntarily. Anyone who knows me knows that I could not have done the things they had me 'confess' to.

---
Conclusion
Touring internationally is a cultural luxury that relatively few Americans are able to experience. That luxury can swiftly turn into a nightmare when ignorant mishaps land unsuspecting tourists in cuffs. So if you're planning to travel soon, begin by researching your destination, heed the warnings, and most of all just be smart.
---
Resources
Primary
U.S. Department of State: Bureau of Consular Affairs 
Bureau of Consular Affairs :'A Safe Trip Abroad' PDF 
British Gov: Passports, Travel, and Living Abroad 
Additional
Reader's Digest: 13 Funny International Laws You'd Never Know Were Real
TRIP: Legal Advice For Americans Traveling Abroad 
Prisoners Abroad Website: Homepage 
Amsterdam: Amsterdam Drug Policy
Polygon: Arma 3 Developers Arrested
Daily Beast: Americans Locked Up Abroad
Washington Post: Korean War Veteran Merrill Newman Gives Detail of Detention by Pyongyang