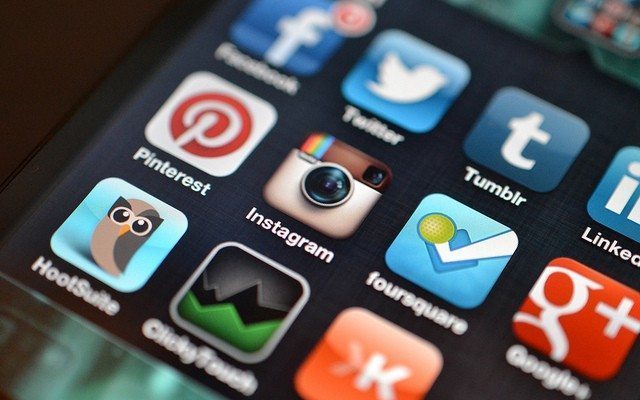 Image courtesy of [Jason Howie via Flickr]
Technology
The Instagram Nudity Problem: What's the App to Do?
By
|
In recent weeks, celebrity Chelsea Handler has created quite a virtual stir by posting revealing photographs of herself on the popular photo-sharing app Instagram, which were subsequently taken down for violating the company's mature content policy.
Handler's photos being removed by the site's admin would seem to be a cut-and-dried case–the second item on Instagram's Basic Terms is "You may not post violent, nude, partially nude . . . pornographic or sexually suggestive photos or other content via the Service."
However, the star's next move was to point out the gender politics at play because men's nipples are acceptable to show on the site. Here's a quick rundown of Handler's Instagram drama that aired on CNN.
It's worth noting that in the video, they showed a screenshot of the removed post that Handler tweeted, as Twitter's guidelines are less strict. This ability to reach more than five million Twitter followers without censorship is probably why this specific case of Instagram content removal has garnered so much attention.
And Chelsea Handler isn't the only famous face to come into conflict with Instagram's restrictions.
Singer Rihanna's account was mistakenly shut down after posting photos from a cover shoot for Lui magazine, prompting the fed-up star to leave the site altogether. Actor Scout Willis was banned from the site after posting a photo of a jacket she designed that depicted the torsos of two topless women. Grace Coddington, Creative Director for Vogue, was banned in May for posting a line drawing of herself topless.
Coddington's image has since been restored to her again-functional Instagram account.
The sheer variety of reasons relating to nudity and the female nipple that people have been banned from Instagram, even temporarily, has sparked conversation among those who would follow Willis' lead and #FreeTheNipple, or more specifically, erase the stigma that makes the female nipple something to be hidden or censored while males can go shirtless in public or in the media without reproach.
Willis then took her protest to the streets by walking around topless, arguing the fact that something legal in New York City isn't allowed on Instagram. Newsy explains in the video below.
Willis went on to explain for herself in an article for XOJane, in which she remarks that this censorship doesn't just apply to celebrities, though their cases are the most obvious examples. She writes, "My situation was in no way unique; women are regularly kicked off Instagram for posting photos with any portion of the areola exposed, while photos sans nipple–degrading as they might be–remain unchallenged."
In light of the site's controversy, should nudity continue to be banned on Instagram?
---
What's the Argument for Enforcing the Guidelines?
Ultimately, Instagram has laid out its policies in black and white in its ever-ignored Terms and Conditions section, including its right to "modify or terminate the Service or your access to the Service for any reason, without notice, at any time…" Those who run Instagram have the power and the prerogative to dictate how the site is to be utilized by users.
And that's not to say there's no reasoning behind Instagram's guidelines pertaining to nudity and inappropriate content.
In an age where Internet trolls can hide behind their keyboards, the rules can be the difference between a safe space for users and a cyber-bully's haven. This is especially true for celebrities, whose lives are constantly up for scrutiny in the media and who are often subjected to online harassment, threats, and criticism.
Instagram CEO Kevin Systrom defended the company's policies in an interview with BBC Newsbeat, saying, "Our goal is really to make sure that Instagram, whether you're a celebrity or not, is a safe place, and that the content that gets posted is something that's appropriate for teens and also for adults."
While only 11 percent of teens had Instagram in 2012, according to Pew Research, this is a demographic the company would be foolish to ignore. By censoring nudity on the site, Instagram is ensuring it won't be a social media outlet that parents should fear, as 62 percent of parents worry about the kind of content available to their children on the Internet.
The idea of what's appropriate for viewing can also be applied on a global scale, as in the past few years Instagram has achieved growing success worldwide. According to the site, upward of 65 percent of users are outside the U.S. With a variety of users, creating a standard to minimize discomfort for those in areas that are more conservative is a good way to make sure Instagram can flourish there uninhibited by social restraint.
---
Against the Guidelines
If a person is offended by the site's content, he or she could simply unfollow the offending user. For example, if a user is conservative for religious, social, or personal reasons, it might not be the best idea to follow Chelsea Handler, as she is known for her brash and pulls-no-punches comedy.
And even under the nudity guidelines, unfollowing still might be necessary because what is deemed inappropriate by the site's admin (and by those who flag photos for review because of inappropriate content) seems arbitrary and ambiguous. Take, for example, the cover shoot that caused problems between Rihanna and Instagram. She was featured relaxing in what one assumes is a chair on a beach you can't see in a hat and pink bikini bottoms. Her nipples are clearly shown.
However, there's been another photo shoot recently, and it's caused a lot of buzz–Kim Kardashian posed nude for Paper Magazine. Its photos have been shown across media platforms (sometimes with censoring, sometimes without), including on the star's Instagram.
Kardashian wasn't banned, even temporarily, and the content has not been removed. There are no female nipples involved, but there is certainly nudity.
One might question if there were an exception because the photo shoot could be considered art or fashion, but recalling Rihanna's magazine cover, Scout Willis' jacket, and Grace Coddington's drawing invalidates that theory.
Even within Handler's own account there is ambiguity, but again it comes down to the female nipple as opposed to nudity in general. In one photo that has gone uncontested, Handler is sitting wearing only underwear, but it is taken from an angle that obscures her breasts. In another photo, her naked butt is fully visible and shown side by side with the Kim Kardashian photo above. In the caption, Handler challenges the site with, "Your move, Instagram."
While they are a central focus for celebrities taking a stand, nipples aren't the only source of ambiguity on the site, though. Earlier this year, blogger Meghan Tonjes posted a photo of her underwear-clad butt on her Instagram as a statement of body positivity with the hashtag #honormycurves.
Given that her photo is not unique on a site where butt selfies are, indeed, a thing, Tonjes believes her photo was flagged for inappropriate content because of her plus-sized body type. This experience led Tonjes to launch a body positivity campaign on Instagram and YouTube, beginning with the response video included below. In her response, Tonjes shows a variety of photos that haven't been removed from Instagram that look no different (or, debatably, even more inappropriate) than those images that have been taken down.
[Note: The video automatically skips to around the six-minute mark, but she begins explaining her situation around 55 seconds in.]
Instagram eventually restored the photo to Tonjes' account with an apology, but not before she could expose some very blatant double standards in the admin's judgment, as well as the judgment of those who flag photos for inappropriate content because of personal discomfort rather than an overarching problem. Tonjes also points out that there is no appeal process for when content is removed in which a user can defend themselves or their photos.
---
Conclusion
It is clear that Instagram has some unhappy users, some of whom have decided to terminate their accounts altogether. Should the site acquiesce, which would placate some users and potentially draw in new ones, and risk losing some of their more conservative following?
One potential alternative would be to find a more fair way to enforce the rules the site clearly wants to keep, so those whose photos are removed feel less targeted and alienated. It seems the problem isn't in the use of guidelines per se, but is rather in the vague nature of the terminology "inappropriate content" and what exactly is considered "nudity" or "partial nudity." If these terms were clearly defined, the company would have a much more solid argument for enforcing their Terms and Conditions.
Or the site could continue unchanged because ultimately the business has been expanding regardless of a little outrage.
---
Resources
Primary
Instagram: Instagram Terms of Use
Pew: Teens, Social Media, and Privacy
XoJane: I am Scout Willis And This Is The Only Thing I Have To Say About Walking Topless Down The Streets of New York Last Week
Additional 
BET: Rihanna's Instagram Account 'Briefly Disabled'
Independent: Instagram Defends Nudity Rules After Scout Willis 'Nipple Ban' Topless Protest
Independent: Grace Coddington Banned From Instagram for Posting Topless Line Cartoon
Independent: Scout Willis Topless Instagram Protest
BBC: Instagram Defends Nudity Rules After 'Nipple Ban' Protest
Buzzfeed: This Woman's Butt Selfie Was Banned From Instagram, So She Fought Back