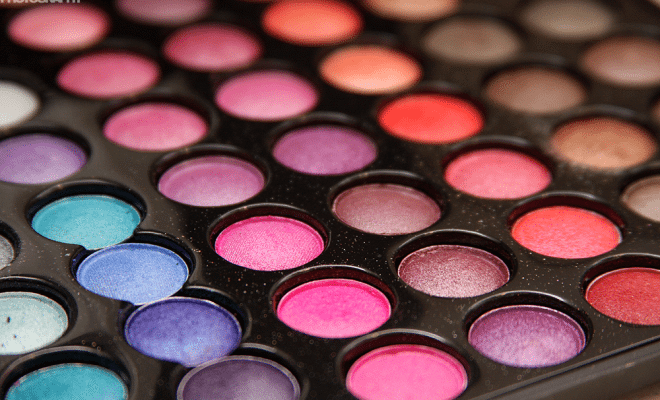 Image courtesy of [Brenna Daugherty via Flickr]
Health & Science
The Personal Care Products Safety Act: Modernizing Outdated Regulations
By
|
Sponsored Content
Everyone uses cosmetics, lotions, soaps, and other personal care items as a part of daily life, and we trust that those products are safe. But who actually determines whether or not a personal care product is safe? The Food and Drug Administration (FDA) has jurisdiction over the regulation of personal care products, however, the Agency continues to follow outdated guidelines that don't reflect recent scientific breakthroughs. In an attempt to change this outdated system, Senators Dianne Feinstein (D-California) and Susan Collins (R-Maine) introduced the Personal Care Products Safety Act (S. 1014) to the Senate in April. The proposed bill is a bipartisan initiative and has the backing of many cosmetic and personal care product companies and the support of advocacy groups such as the Society for Women's Health Research (SWHR ®). Read on to learn about current personal care products regulation, attempts for reform, and the status of the Personal Care Products Safety Act.
---
Personal Care Products Regulation in the U.S.
Personal care products were first brought under the umbrella of the FDA with the passage of the 1938 Food, Drug, and Cosmetic Act, which provided for federal authority over such products. However, which products are defined as personal care products and which are defined as drugs is a nuanced question. According to the FDA, there's no clear distinction under the law, but there are generalities that the agency uses to designate the category various products fall into. According to the FDA:
Under the law, some of the products commonly referred to as "personal care products" are cosmetics. These include, for example, skin moisturizers, perfumes, lipsticks, fingernail polishes, eye and facial makeup preparations, shampoos, permanent waves, hair colors, toothpastes, and deodorants. Some, however, are regulated as drugs. Among these are skin protectants (such as lip balms and diaper ointments), mouthwashes marketed with therapeutic claims, antiperspirants, and treatments for dandruff or acne.
Some personal care products can meet the definitions of both cosmetics and drugs when that product has two intended uses. For example, a shampoo is a cosmetic because its intended use is to cleanse the hair. An antidandruff treatment is a drug because its intended use is to treat dandruff. Consequently, an antidandruff shampoo is both a cosmetic and a drug, as it is intended to cleanse the hair and treat dandruff.
Regulations on drugs are obviously stricter than those on personal care products–understandably so– but there are some concerns over the ways that those personal care products are regulated.
What's lacking from the FDA regulation of personal care products?
Guidelines that govern the FDA's policies on personal care products haven't been updated since the 1938 law that gave the Agency the authority to regulate these products. Yet, the science behind these products has evolved rapidly over the same time period. We now know more information about chemicals that could potentially be harmful. Additionally, many products contain new man-made chemicals, and the Agency should have policies in place that reflect the current state of the science governing these products.
Currently, the FDA cannot issue recalls of personal care products that it deems to be harmful. It can only recommend voluntary recalls, which critics are concerned aren't strong enough to adequately remove dangerous products off the shelves in a timely fashion.
The lack of testing guidelines for personal care products are another area of concern for health advocates. Currently, the FDA doesn't have the authority to mandate testing of ingredients before they go on the market, with one exception: color additives and no health studies or pre-market testing are required. Instead, the cosmetic industry is largely self-regulated through an organization known as the Cosmetics Ingredient Review (CIR). However, many advocacy organizations also question the efficacy of that group, particularly when it comes to CIR's banning of substances. In the 36 years since its inception, the regulatory group has only 11 chemicals for use in personal care products, a stark contrast to the hundreds banned by European Union regulators.
Advocacy groups are also concerned over the labeling laws currently in place for personal care products. Currently, full ingredient disclosure isn't required, which many criticize as a major loophole with regards to transparency and patient safety. There's also no requirement for contact information, so people who may suffer from adverse reactions to products can't always figure out how to get in touch with the manufacturer to report the problem.
Overall, the process for FDA approval of personal care products is significantly less strict than the process the Agency uses to approve drugs and medications.
---
What is the Personal Care Products Safety Act?
The Personal Care Products Safety Act would help remedy many of the regulatory loopholes cited above. and would give the FDA the regulatory authority it needs to issue recalls, improve testing guidelines, and require more stringent labeling.
Further, this legislation would mandate that the FDA take a proactive approach to ensuring that chemicals used in personal care products are safe by requiring that the FDA test and review at least five chemicals each year. The bill also lays out the first group of chemicals that would be reviewed, all of which have been subject to recent controversy. According to Senator Feinstein's release on the act, that first group consists of:
Diazolidinyl urea, which is used as a preservative in a wide range of products including deodorant, shampoo, conditioner, bubble bath and lotions;

Lead acetate, which is used as a color additive in hair dyes;

Methylene glycol/formaldehyde, which is used in hair treatments;

Propyl paraben, which is used as a preservative in a wide range of products including shampoo, conditioner and lotion; and

Quaternium-15, which is used as a preservative in a wide range of products including shampoo, shaving cream, skin creams and cleansers
Additionally, the Personal Care Products Safety Act would require manufacturers of personal care products to register with the FDA. It would remove the protected status of "coal tar," a carcinogen found in some hair dyes that currently is permitted as long as there are proper warning labels. It would also direct the FDA to come up with a list of "Good Manufacturing Practices" to guide producers.
The new programs and regulations instated by the bill would be funded by collecting user fees from personal care product manufacturers–this is a similar process FDA uses for the review and approval of prescription drugs.
Why is the Personal Care Products Safety Act particularly important for women?
While Americans use an average of roughly 10 personal care products each day, that number isn't split up by sex. Women in particular use an average of 12 products, exposing themselves to 168 unique chemical ingredients each day. This puts women at a higher risk when it comes to being harmed by untested or unsafe chemicals. SWHR recognizes the impact that the Personal Care Product Safety Act, if it passes, will have on women's lives and health. SWHR stated in support:
Women use these products daily, and safer, better-regulated personal care items means healthier women and families. SWHR commends this step towards advancing women's health and the health of all Americans who use these products.
Where is the Personal Care Products Safety Act in the Legislative Process?
As of right now, the legislation has only been introduced into the Senate–it has a long way to go before it becomes a law. But there is some good news: the bill has bipartisan support, which in today's political climate is certainly rare. Senators Feinstein and Collins are the original sponsors, but they've since been joined by four additional co-sponsors: Senator Barbara Boxer (D-California), Senator Amy Klobuchar (D-Minnesota), Senator Mark Kirk (R-Illinois), and Senator Mazie Hirono (D-Hawaii).
In addition to the SWHR, many other advocacy groups support the Personal Care Products Safety Act, including the Endocrine Society, the Environmental Working Group, and HealthyWomen.
Who Doesn't Support the Personal Care Products Safety Act?
There are some who don't agree with the tenants laid out in the Personal Care Products Safety Act. For example, People for the Ethical Treatment of Animals (PETA) has brought forth concerns that a greater concentration on testing means that there will be more testing on animals.
Others that disagree with the push for new regulations include members of the personal care products industry, including the Independent Cosmetic Manufacturers and Distributors (ICMAD) which says that it "places too large a burden on small business, stifles innovation in the cosmetics and personal care industry, and does not provide appropriate and significant national uniformity."
---
Conclusion
The Personal Care Products Safety Act has a very long way to go before it could be enacted. But it reflects common sense approaches to regulating the personal care industry that haven't been updated in almost 75 years. In order to ensure the health of all, particularly those who use these products on a regular basis, we need to make sure that there's accountability and transparency in what goes into our personal care products.
If you would like to support the legislation, click below.
---
Outdated cosmetic regulations cover a big, advanced industry that affects everyone, everyday.
Tell your Senator to support S.1014
---
Resources
Primary
Society for Women's Health Research: SWHR Proudly Supports Personal Care Products Safety Act
U.S. Senate: Personal Care Products Safety Act
GovTrack: S. 1014: Personal Care Products Safety Act
FDA: The 1938 Food, Drug, and Cosmetic Act
FDA: Are All "Personal Care Products" Regulated as Cosmetics?
Dianne Feinstein: Senators Introduce Bill to Strengthen Personal Care Product Oversight
Additional 
Harvard School of Public Health: Harmful, Untested Chemicals Rife in Personal Care Products
Environmental Working Group: Why This Matters–Cosmetics and Your Health
FDA Law Blog: Proposed Personal Care Products Safety Act Would Significantly Expand FDA Authority over Cosmetics
Washington Monthly: Beauty Tips for the FDA 
Women's Voices for the Earth: Will the New Personal Care Products Safety Act Make Cosmetic Ingredients Safe?
The Huffington Post: New Bill Would Require FDA To Regulate Ingredients In Cosmetics & Personal-Care Products
PETA: Proposed Law Likely to Mean Tests on Animals for Cosmetics Ingredients in U.S.!