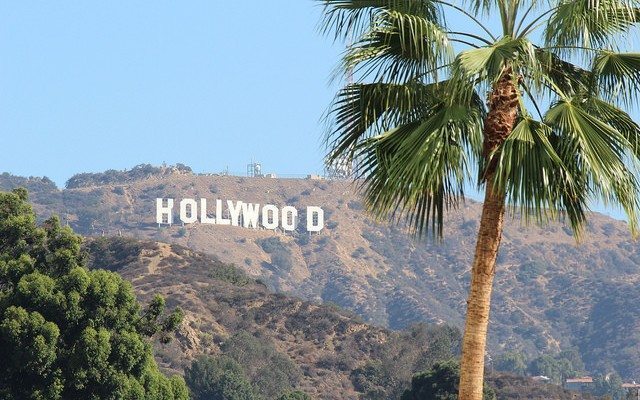 Image courtesy of [Shinya Suzuki via Flickr]
Entertainment & Culture
The Globalization of Cinema: What's Next?
By
|
"Avengers: Age of Ultron," the latest hit in the Avengers franchise, debuted in theaters recently and made more than $200 million in a single weekend. The surprising part however, is that it earned that $200 million outside the U.S., before the movie even opened stateside. The increasing globalization of the film industry is abundantly clear. But the changes in the film industry aren't just reflected in the exports of American movies to foreign audiences. There are also many nations expanding into the industry. Read on to learn about the globalization of the film industry, and its worldwide ramifications.
---
The American Film Industry: Changes From Sea to Shining Sea
While Hollywood is facing greater competition from abroad in almost every aspect of the film industry, it is still the dominant player globally. In 2014, for example, the top ten most profitable movies were all made in the United States.
Hollywood has had to adjust to a changing customer base. Nearly 60 percent of the box office hauls taken in by these big productions came from abroad. This means that the success of the Hollywood movie industry is driven more by foreign markets than domestic. In fact, the number two market for Hollywood films, China, is predicted to surpass the American market by 2020.
In response to this changing environment, Hollywood is increasingly relying on big-budget blockbusters. These movies have been particularly marketable specifically because of their simple plot lines, which often avoid nuanced or culturally specific stories that might get lost in translation. Additionally, Hollywood often adds extra scenes to movies released in other countries, sometimes featuring actors from those countries, in order to make them more relatable. This has meant making changes to movies, too. For example, in the remake of "Red Dawn," the nationality of the invading soldiers was changed from Chinese to North Korean in order to avoid alienating the Chinese movie audience.
---
Foreign Film Industries: The Veterans
Although Hollywood, as a result of globalization, is facing stiffer competition abroad, there has long existed a traditional foreign film industry. The center of this industry is located in Europe
European Film Industry
While every country in Europe makes movies, five countries in particular make up 80 percent of the market: France, Germany, the United Kingdom, Italy, and Spain. The industry itself is also massive in scope, including 75,000 companies and 370,000 workers across Europe.
In addition to the number of people involved, Europe is also home to some of the most prestigious events in cinema. Perhaps the most famous is the Cannes Film Festival in France. This event has taken place nearly every year since 1946, with filmmakers from all walks of life competing for the coveted Palme d'Or prize for the best film in the competition.
Despite the success of the film industry in Europe, it has struggled to deal with foreign competition, particularly Hollywood. As of 2013, 70 percent of the European film market was dominated by American films. This is in stark contrast to a much smaller 26 percent coming directly from European sources.
But as Hollywood has made efforts to keep its industry relevant, so has Europe. One of the most prominent attempts has been through the LUX competition. Seeking to address one of the most glaring problems in Europe's film industry–distributing and dubbing movies in all the languages spoken in Europe–the films involved in this competition are sub-titled in 24 different languages so as to be accessible to a wide audience.
Film Industries Down Under
Australia and New Zealand also have prominent film industries. While Australia is currently dealing with losing out on some projects because its tax credits are not competitive enough, there is a strong tradition already in place. For example, "Star Wars: Revenge of the Sith" as well as the "Matrix" trilogy were both filmed there.
The New Zealand film industry is strong and thriving. This has been the result of two forces. First, home-grown production of films such as "The Piano," which won three Oscars in 1993, has helped promote the industry. There has also been a rise of recognizable talent coming out of the country, including director Peter Jackson. Like Australia, New Zealand has also been the location of major Hollywood productions such as "Avatar," "King Kong," and "The Last Samurai" to name just a few.
---
Rising Stars
Other countries are continuing to create voices of their own through national film industries. Three of the most successful countries in creating major movie industries of their own have been India, Nigeria, and South Korea.
India
Although Hollywood is the most profitable film industry worldwide, India's is the most productive based on its sheer number of films. India's film production is so prodigious that it has earned a nickname of its own: Bollywood, in reference to the city of Mumbai. In fact, India's industry is so expansive that the Bollywood moniker is really only applicable to Mumbai–other regions and cities have film industries of their own that have spawned similar nicknames, such as "Kollywood" and "Sandalwood."
While the Indian film industry has been a compelling force for more than 100 years, it has seen a huge jump in growth recently. From 2004-2013, gross receipts tripled and revenue is estimated to reach $4.5 billion next year. With those kinds of numbers, India's film industry promises to continue its upward trajectory in money and influence.
Nigeria
The Nigerian film industry also produces more films per year than Hollywood, and it has the similar nickname "Nollywood." Nigeria's films are often lower-budget productions that are released directly to DVD and often not even filmed in a studio. Nonetheless, the Nigerian film industry is influential enough regionally that neighboring countries fear a Nigerianization effect on their own cultures.
The Nigerian film industry is so popular that the World Bank believes that with the proper management it could create a million more jobs in a country with high unemployment levels. The film industry in Nigeria already employs a million people, making it the second-largest employer in the country behind the agricultural sector. Still, for Nigeria to be on the same level as Hollywood or Bollywood, many issues would have to be addressed, in particular the high rate of film pirating. The video below explores Nollywood and its impact on Hollywood.
South Korea
South Korea also has a strong film industry, although it doesn't have a catchy nickname. While it does not generate the volume of films of Bollywood or Nollywood, it does have the advantage of being the go-to destination for entertainment for much of Asia, particularly China and Japan. South Korea's movies resonate both domestically and regionally because they often play on historical conflicts that affected the region as a whole. The film industry there also received a boost when a law was passed stating that at least 40 percent of films shown in South Korea had to be produced there, forcing local companies to step up and fill the void.
---
What does film industry globalization mean?
Money
One of the most obvious implications of globalization is financing. Several major Hollywood studios including Disney have bankrolled films in Bollywood. This is in an attempt to harness the massive potential audience there. Financing is a two-way street however, and when Hollywood struggled for funds following the 2008 recession it received loans and financing from Indian sources.
Culture
Another implication is cultural. In many countries, the government has posted quotas or imposed tariffs on foreign films to limit their dominance domestically. These laws are aimed specifically at American movies. One of the motivations for these rules is the competition American films provide. In basically every domestic market worldwide, Hollywood movies have a larger share than the domestic industry. Secondly, movies are seen as cultural pillars, so leaders are interested in preserving, and even promoting their own culture over that of a foreign entity like the one presented by Hollywood.
Like financing, cultural considerations also have a return effect on Hollywood. In order to attract more foreign viewers, Hollywood movies have simplified story lines and included more actors from different locales. In effect, Hollywood has had to become more diverse and open in order to appeal worldwide. This effect may actually dilute any would-be American cultural overload as well, as these movies are incorporating more global cultures in order to be competitive.
Globalization is a give and take. There has been a long-standing fear of globalization leading to Americanization; however, as the film industry has shown, for American filmmakers or any others to be competitive globally their themes and characters must be global, too. Additionally the invasion of Hollywood movies has also encouraged many domestic industries to build up their own audiences and industries that had been neglected before.
---
Conclusion
Hollywood has long dealt with issues, ideas, and events that have stretched the world over, and it is now dealing with competition as diverse and far reaching as the topics of the movies it produces. The Hollywood film industry had remained the dominant player in the industry by leveraging foreign markets. Globally this has also meant the incorporation of more films and actors from traditional markets such as Europe. It also means the rise of movies and stars from non-traditional markets as well. Thus the globalization of the film industry has meant many things to many different people, but what it has meant to everyone involved from production to consumption is greater access and opportunity. Hopefully, the global film industry will continue along this path.
---
Resources
Arts.Mic: Three Countries With Booming Movie Industries That Are Not the U.S.
BBC: How the Global Box Office is Changing Hollywood
Vanity Fair: Avengers Age of Ultron is Already a Huge, Hulking Hit at the Box Office
Business Insider: The Highest Grossing Movies of 2014
Grantland: All the World's a Stage
Law Without Borders: The Intersection of Hollywood and the Indian Film Industry
Los Angeles Daily News: Why TV, Film Production is Running Away From Hollywood.
European Parliament Think Tank: An Overview of Europe's Film Industry
BBC: Australia Film Industry Hurt by Strong Currency
International Journal of Cultural Policy: Cultural Globalization and the Dominance of the American Film Industry
UN: Nigeria's Film Industry a Potential Gold Mine
Festival De Cannes: History of the Festival
100% Pure New Zealand: History of New Zealand Screen Industry