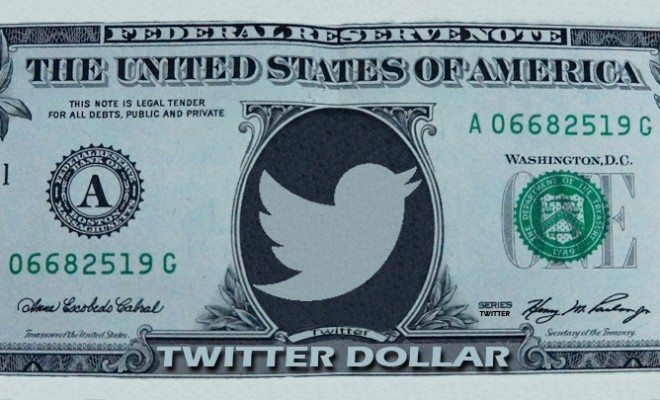 Image courtesy of [Esther Vargas via Flickr]
Elections
Twitter Pushes Political Campaigns into the Digital Age
By
|
How can Twitter become more profitable? Politics. Two weeks ago, Twitter announced that all Tweeters will be able to press a button within a tweet to make political contributions.
This service will undoubtedly make it easier for the general public to monetarily back candidates they support. Considering that Twitter users see political news more regularly than Facebook users, Twitter is probably the best social platform to start experimenting with e-donations.
Jenna Golden of Twitter echoes these sentiments:
When people have conversations about politics, they have them on Twitter. It's what voters learn and share in these conversations that routinely motivates political action.
People can send money to campaigns using cashtags. Basically, instead of using a hashtag in a Twitter post (i.e. #berniesanders) they can click on an existing cashtag associated with a candidate's verified account (i.e. $berniesanders) to donate funds.
The catch is that the whole process goes through a financial service called Square. So, even though Twitter is trying to streamline the whole money-transfer process, a prospective donor will be re-directed from Twitter to Square's website.
Hmm…I wonder why Twitter partnered with this particular third-party site rather than building their own internal system or choosing another site, such as Venmo.com? Could it be because Square co-founder, Jack Dorsey, is also the interim CEO of Twitter? Curious. (Insert side-eye here).
What will be the pitfalls of this new type of digital alchemy? Will turning one click into a $10 donation for Hillary Clinton really make a difference? Additionally, with all the possibilities of cyber security breaches, will private banking information be safe in the hands of Square?
Even if donors are hesitant to put their money where their mouse is, presidential candidates on both sides of the aisle are supporting the new Twitter cashtag venture. Nine candidates are embracing the new technology–are they ready to embrace other alternative forms of payment?
Next month, could supporters follow the recent Dance Deals trend and do the "hokey pokey" for Hillary in order to donate funds? (Maybe we should put in a call to Elana Langer after her next scheduled #DanceDeal at Brookfield Place in NYC).
If donors succeed in finding and actually using campaign cashtags, it's a smart move for politicians to utilize Twitter's crowd-funding capabilities. Square only charges a 1.9 percent processing fee for each donation, and Twitter does not charge a penny for processing. Twitter does, however, charge campaigns to promote or "boost" tweets that explicitly ask users to donate.
In a perfect world, the political campaign gets a ton of online donations, Twitter profits off of the promoted tweets, and Square gets its small cut of all donations. If this plan succeeds, it could drastically increase Twitter's profitability, and its reputation in the political arena.