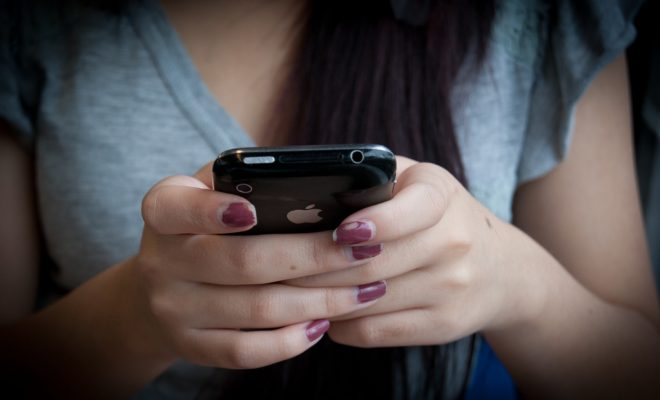 "Texting" Courtesy of [Jhaymesisviphotography via Flickr]
Elections
HelloVote Allows You to Register to Vote Via Text
Someone finally figured out a genius way to to get more young people to register to vote: let them use their phones.
The non-profit group Fight for the Future created HelloVote, a chat bot that guides users through the process of registering by asking them a series of questions via text messages or Facebook messenger.
Register to VOTE via text, yes it's that easy now. Try @_hellovote_ here: https://t.co/90AJoWtmdv pic.twitter.com/p96mcLL4V5

— Andrew Curry 🌟🎵 (@andrewcurryla) September 17, 2016
Here's how it works:
Start by simply texting "HELLO" to the number 384-387, or start on Facebook messenger.
Then follow along with the chat bot as it asks for basic information like: name, address, date of birth, and driver's license number, or the last four digits of your social security number.
If your state accepts instant registration, HelloVote will send your forms in automatically.
If your state doesn't accept instant registration and requires a signature, HelloVote will send you a pre-filled form via email or mail, along with a pre-addressed stamped envelope that you can sign and send to your local Board of Elections.
According to Business Insider, HelloVote can now fully register people to vote via SMS or Facebook in six states: Arizona, California, Colorado, Georgia, Massachusetts, and Virginia.
CEO Holmes Wilson told the website that the company is close to launching in Vermont and Illinois and "should be able to add Kentucky, West Virginia, and Hawaii soon." It also hopes to add Pennsylvania to the list before the state's October 11 registration deadline.
In other states HelloVote is only partially operational and requires voters to mail in registration forms.
Users have already begun using the service, and attest that it does in fact work.
I tried https://t.co/VOZpxhqDhD and it works! Everyone, please check to be sure you're registered to vote, or use it to register via text.

— thefourthvine (@thefourthvine) September 22, 2016
As the election nears, young voters make up a crucial portion of votes for the potential victor. Targeting young people with convenient services like this is a great way to encourage voter turnout and participation in this year's election. If you haven't already registered, here's your chance!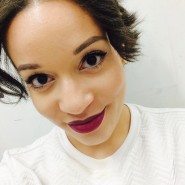 Alexis Evans is an Assistant Editor at Law Street and a Buckeye State native. She has a Bachelor's Degree in Journalism and a minor in Business from Ohio University. Contact Alexis at aevans@LawStreetMedia.com.