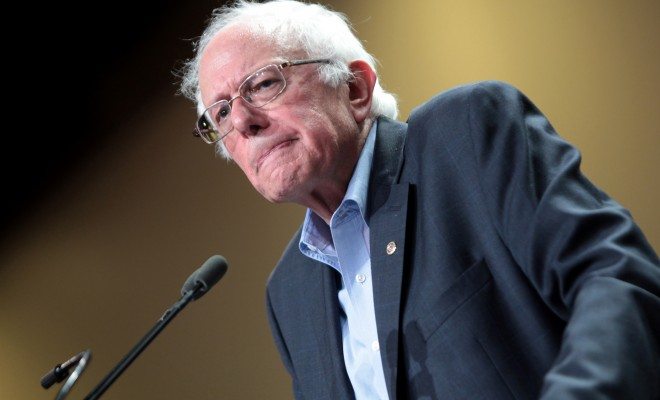 "Bernie Sanders" courtesy of [Gage Skidmore via Flickr]
Elections
Bernie Sanders' Campaign Tries to Stop "Bernie is my Comrade" Gear
During the current 2016 primary, Democratic candidate Bernie Sanders has been careful to emphasize that (despite some right wing attacks that say otherwise) he's not a communist or a socialist. However, Sanders and his team are now possibly going to have to take that fight to court. Sanders' legal team is fighting to stop a man named Daniel McCall and his company Liberty Maniacs from selling t-shirts, coffee cups, and other merchandise emblazoned with the words "Bernie is my comrade."
The merchandise uses what looks like Sanders' own campaign logo for "Bernie's" name. Then, a picture of Sanders is featured along with some of history's most famous communists and socialists–Karl Marx, Friedrich Engels, Vladomir Lenin, Joseph Stalin, and Mao Zedong.
Bernie Sanders' Campaign Lawyers Do Not Appreciate Your "Bernie is My Comrade" T-Shirthttps://t.co/ctq5Qedojgpic.twitter.com/vkXrWpxZVW

— ALC (@Arthur59611540) April 19, 2016
'Bernie is My Comrade' shirts: Merchant issued cease and desist order by Sanders allies https://t.co/ntA7h4gFTTpic.twitter.com/piCbjuNvqL

— Red Alert Politics (@RedAlert) April 17, 2016
The Sanders campaign sent McCall a cease and desist letter alleging that McCall was infringing on its copyright and trademark; it also demanded that the company destroy or take down the items from the internet. In response, McCall's lawyer has now accused the campaign of "trademark bullying." McCall told Buzzfeed news: 
I was surprised Bernie's campaign would have done that. He didn't seem to be the type of candidate, the type of guy, who would do something like this. I'm waiting to see what happens, but I would think Bernie, or one of his staff members will step in and put an end to it. It appears to be pretty silly.
His lawyer, Paul Levy also responded to the lawsuit, and made a point about free speech: 
That contention is absurd. You cannot use trademark theories to silence members of the American public who disagree with your client's views and oppose his candidacy. They can hardly express their views in that respect without identifying the candidacy about which they wish to speak; and it is precisely because the logo is so recognizable that it is an excellent way of specifying which 'Bernie' is the subject of commentary.
While its understandable that Sanders' campaign doesn't want to be affiliated with some of history's most reviled dictators, we'll have to see if the campaign prevails in this copyright fight.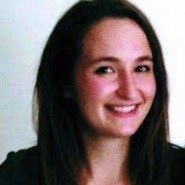 Anneliese Mahoney is Managing Editor at Law Street and a Connecticut transplant to Washington D.C. She has a Bachelor's degree in International Affairs from the George Washington University, and a passion for law, politics, and social issues. Contact Anneliese at amahoney@LawStreetMedia.com.