"Venezuelan Police" Courtesy of María Alejandra Mora: License (CC BY-SA 2.0)
World
Violence in Venezuela: Son of Ombudsman Calls on His Father to Act
Anti-government protests have defined Venezuelan President Nicolás Maduro's time in office, but few, if any, past demonstrations compare to this latest wave. Infuriated by a highly controversial Supreme Court ruling in late March, millions of Venezuelans have been taking to the streets demanding the 2018 presidential election be held ahead of schedule.
On Wednesday evening, Yibram Saab Fornino, son of Venezuela's Defensoría del Pueblo (Ombudsman), Tarek William Saab, posted a video on YouTube denouncing the government's violent response to protesters and calling on his father to act. While the Ombudsman is meant to be a politically independent defender of social justice and humans rights, Saab is considered a government insider.
In December 2014, pro-Maduro United Socialist Party of Venezuela (PSUV) legislators controversially elected Saab as Ombudsman weeks before they would lose control of the National Assembly. The opposition Democratic Unity Table (MUD) boycotted the vote on the basis that Saab was a former PSUV state governor who only left the party to take up the politically independent role. Although PSUV did not have the two-thirds majority constitutionally required to elect an Ombudsman, the Supreme Court, stacked with government sympathizers, upheld the vote.
Critics argue that by ignoring the violence the supposedly apolitical Ombudsman is protecting his political allies, and is complicit in the violent suppression of the opposition. Opponents of the government are latching onto Yibram Saab's statement.
Yibram Saab begins the open letter to his father by expressing his concern for Venezuela's "ruptured constitutional order." He affirms that neither he nor his siblings were threatened into publishing the video but were acting freely and in accordance with the values imparted by their father. Saab goes on to condemn the "national security forces' brutal repression" of protesters. Saab then pays tribute to Juan Pablo Pernalete, a 20-year-old university student and recent victim of Venezuela's security forces, before appealing to his father by saying "that could have been me."
Over the past month, Venezuela's security forces have killed at least 29 demonstrators. Maduro has justified the violence by claiming that security forces are fighting against a terrorist-led coup. Nonetheless, Yibram Saab's video is emblematic of the fact that state sanctioned violence has only served to embolden anti-government sentiment.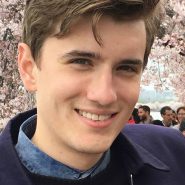 Callum is an editorial intern at Law Street. He is from Portland OR by way of the United Kingdom. He is a senior at American University double majoring in International Studies and Philosophy with a focus on social justice in Latin America. Contact Callum at Staff@LawStreetMedia.com.