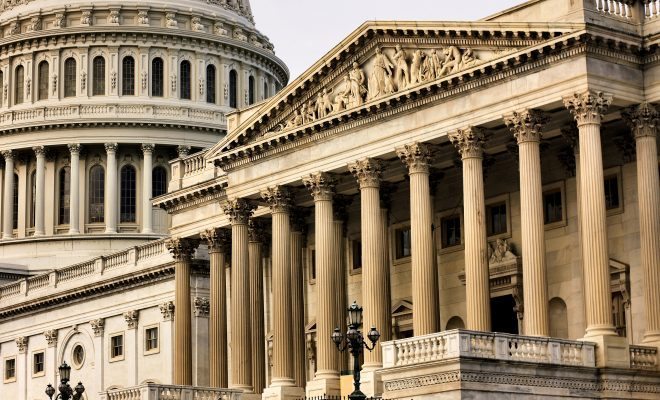 "United States Capitol" courtesy of [Phil Roeder via Flickr]
World
Senate Approves Bill To Allow People to Sue Saudi Arabia for 9/11
By
|
On Tuesday, the U.S. Senate passed the Justice Against Sponsors of Terrorism Act (JASTA), a piece of legislation that would open up the possibility for victims of 9/11 to sue the Saudi government for its alleged involvement in the attacks.
The bill must still be voted on by the House before it is enacted, but the development spells disappointment for the Obama administration. The President expressed his disapproval with the bill last month, saying that allowing lawsuits against other countries was against U.S. policy and could open up the U.S. government to similar claims. The debate has also raised questions about how such lawsuits could impact U.S.-Saudi relations, as the country has already threatened to sell billions of dollars in U.S. assets if the bill goes through.
This isn't the first time that JASTA has made it to this point; the bill was passed last year by the Senate but was not voted on by the House. It was reintroduced this past September and came to the forefront of the public's attention last month, after a "60 Minutes" episode looked into potential ties between the 9/11 hijackers and the Saudi government. This scrutiny could potentially offer a better chance for the bill to move forward this year.
Senator Chuck Schumer (D-NY), who sponsored the bill along with Senator John Cornyn (R-TX), expressed satisfaction with the Senate's vote. Schumer issued a series of tweets commending the vote for helping bring justice to the victims of the 9/11 attacks and their families.
Today, @JohnCornyn & I are proud to announce we're one step closer to justice for the victims of the 9/11 terror attacks.

— Chuck Schumer (@SenSchumer) May 17, 2016
In their pursuit of justice, 9/11 families were told American law prevented them from pursuing justice against those who funded the attacks.

— Chuck Schumer (@SenSchumer) May 17, 2016
These court rulings were backward, illogical, and wrong & now our JASTA bill has passed with unanimous consent from the Senate.

— Chuck Schumer (@SenSchumer) May 17, 2016
JASTA will help the 9/11 families seek justice & also serve as a deterrent to other nations who'd assist in terror attacks against Americans

— Chuck Schumer (@SenSchumer) May 17, 2016
Today is a big step forward, but there is work to be done. I urge the House leadership to put JASTA on the floor for a vote immediately.

— Chuck Schumer (@SenSchumer) May 17, 2016
Schumer denied criticisms that the bill could force the U.S. to face similar lawsuits, telling the Associated Press, "We're not busy training people to blow up buildings and kill innocent civilians in other countries."
Despite Schumer's reassurances, it's hard to imagine that there won't ultimately be some blowback from one of our closest allies if the bill does end up becoming a law. It's just another test for the already-rocky relationship that is the U.S.-Saudi alliance.