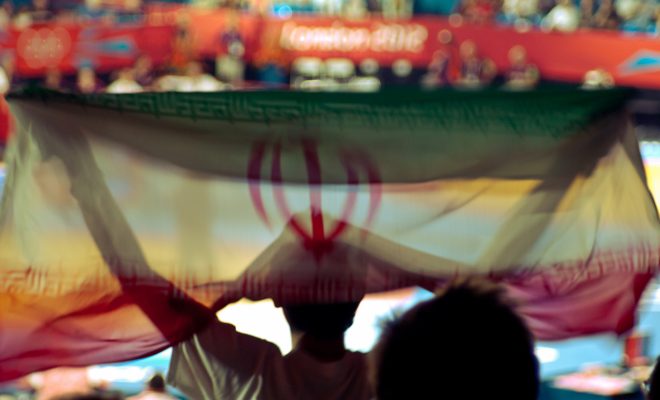 "Wrestling" courtesy of Chris Marchant; license: (CC BY 2.0)
World
Imprisoned Iranian Civil Rights Activist Continues Hunger Strike
By
|
An Iranian civil rights activist and former college student is in critical condition after going on a hunger strike for over two months. Human rights groups have been urging authorities to do something, but to no avail. Arash Sadeghi stopped eating four months into his own prison sentence to protest the arrest of his wife, Golrokh Ebrahimi Iraee, who was imprisoned because of an unpublished novel she wrote. Sadeghi is serving a 15-year sentence on charges of "assembly and collusion against national security," "propaganda against the state," "spreading lies in cyberspace," and "insulting the founder of the Islamic Republic."
Sadeghi has said that he was arrested because he supported a group of poor students who had been denied access to education. He also supported left-leaning students, the families of people who had been killed, and peaceful protests against executions and wrongful imprisonments.
His wife was working on a fictional novel about stoning in Iran, which is a common form of capital punishment in the country. But officials didn't even know about the book draft until they were ransacking the couples' home while arresting them both for Sadeghi's "crimes."
Arash is a political prisoner. He is on his 68th day of hunger strike demanding his wife be released. #SaveArash pic.twitter.com/E2qbBZz2HO

— Bahman Kalbasi (@BahmanKalbasi) December 30, 2016
As the draft contained a description of burning a Quran, she got the maximum punishment even though it was only fiction and not yet published. In a conversation with the International Campaign for Human Rights in Iran (ICHRI) in October, she said:
I was interrogated dozens of times about the burning of the Quran in my story. Each time I explained: it's only a story. I told them and I wrote [in my defense statement] that if what I did was a crime, then many scriptwriters and novelists should be arrested for committing the same crime.
Arash Sadeghi Is In "Critical And Worrying" Condition After 64 Days On Hunger Strike In Tehran's Evin Prison #SaveArash pic.twitter.com/vnKj3qonfM

— Nick Sotoudeh (@NickSotoudeh) December 26, 2016
As Sadeghi hasn't eaten for over 68 days, his body started to break down a couple of weeks ago. He was taken to the prison clinic on Wednesday night for low blood pressure, heart palpitations, asthma, and was coughing up blood. But he has refused medical treatments ever since he was banned from visiting his wife. In the late stage of a hunger strike it is very likely to fall into a coma or even die. Famous IRA activist in Northern Ireland Bobby Sands died after 66 days of striking in 1981. A source speaking on the condition of anonymity to ICHRI in the beginning of December stated:
Arash has lost a lot of weight and he's suffering from stomach and intestinal problems. His blood pressure has dropped severely and he has been constantly in and out of the prison clinic during the past week. He spat out blood and he can barely stand or speak. His health is in critical condition and worrying,
Recently the hashtag #SaveArash started trending on Twitter, and several human rights groups have pleaded with the Iranian government to step in.