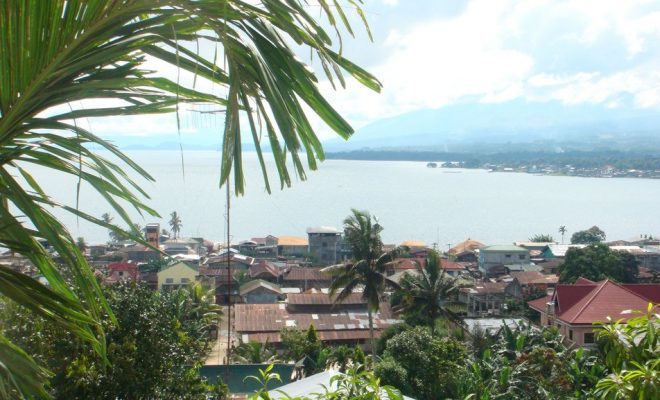 Image Courtesy of Hansme333; License: (CC BY-SA 3.0)
World
The Siege of Marawi, Philippines: What You Need to Know
By
|
Two weeks ago, militants in Marawi City, a Muslim enclave on the Philippines' southernmost island, burned buildings down and clashed with government forces. Since the initial siege, Filipino President Rodrigo Duterte declared martial law, and the military descended upon the city of 200,000. Islamic State-linked militant groups occupy parts of the city–about 10 percent, according to government officials.
Over 170 people, including 20 or so civilians, are believed to have perished in the conflict so far. Hundreds of residents are trapped in the city–180,000 have already fled. The remaining militants, ranging from 40 to 200, according to government authorities, are hiding underground, burrowed in tunnels and basements, stockpiling food and weapons. Led by the Maute group, also known as the Islamic State of Lanao, militants have reportedly destroyed churches and schools; they have also taken hostages, including a Catholic priest.
The conflict began on May 23: Government forces tried to arrest Isnilon Hapilon, a senior leader of Abu Sayyaf, a local extremist group that has declared allegiance to ISIS. Hapilon is also on the FBI's list of Most Wanted Terrorists; the agency has slapped a $5 million bounty on him. Marawi, located in the middle of the southern island of Mindanao, a Muslim-majority slice of the mostly Catholic country, has long been a staging ground for militants. None, however, have held on to this much territory for so long.
The center of Marawi City. Shots and explosions from many directions. Fires burn from end to end. Day 18. pic.twitter.com/3zwRYzVv9W

— Chiara Zambrano (@chiarazambrano) June 9, 2017
"If the situation in Marawi in the southern Philippines is allowed to escalate or entrench, it would pose decades of problems," Singapore's Defense Minister, Ng Eng Hen, said at a conference this week with other regional leaders. "All of us recognize that if not addressed adequately, it can prove a pulling ground for would-be jihadists."
As for what the militants–a loosely-knit menagerie of fighters from the Philippines, Saudi Arabia, Yemen, Indonesia, Malaysia, India, and Chechnya–desire, a recently captured video of them plotting the initial siege gives some clues.
Gen. Eduardo Ano, the Filipino military's chief of staff, said the video, which was provided exclusively to the Associated Press, shows that the militants have "this intention of not only rebellion, but actually dismembering a portion of the Philippine territory by occupying the whole of Marawi city and establishing their own Islamic state or government."
According to Filipino news outlet ABS-CBN, the military launched airstrikes on Maute rebels on Friday. At least three soldiers were killed, with dozens of others wounded. Earlier, a 15-year-old boy who was praying in a mosque was killed by sniper fire.