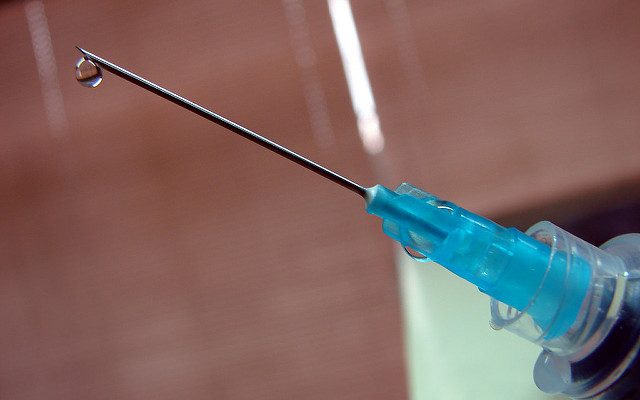 Image Courtesy of ZaldyImg : License (CC BY 2.0)
Weird News
"Toxic Tush" Doc Sentenced to 10 Years in Prison For Deadly Butt Injections
By
|
A Miami woman, commonly known as the "toxic tush" doctor, was sentenced to a decade behind bars Monday for administering botched buttocks injections that left one woman dead.
Oneal Ron Morris, 36, pled no contest last month to manslaughter and practicing medicine without a license. She was sentenced to 10 years in prison followed by five years probation.
'Toxic tush doctor' who 'injected women's bums with sealant and cement' jailedhttps://t.co/8S3N0Z4Mmv pic.twitter.com/VhihBW5cr8

— Daily Mirror (@DailyMirror) March 28, 2017
Morris, who was known by her patients as "Duchess," was accused of injecting toxic materials–cement, silicone mineral oil, bathroom caulking, Fix-a-Flat tire sealant, and superglue–into women's backsides to cosmetically enhance their curves.
In 2012, Shatarka Nuby, died in prison from complications related to Morris' procedures. Prior to her death, the 31-year-old mother of three had penned a letter to the state's health department claiming that her butt had hardened and turned black, and that she felt sick. She had allegedly paid Morris $2,000 for as many as 10 injections between 2007 and 2010. Officials began an investigation and interviewed Nuby, but four months later she was pronounced dead.
According to the Washington Post, the medical examiner listed the official cause of death as respiratory failure from "massive systemic silicone migration" from injections to Nuby's buttocks and hips.
"My daughter died the most inhuman death," Nuby's mother, Sherri Pitts, said at the hearing. "Eighteen months she suffered not knowing the full of what [was] put in her body."
However, Morris' defense lawyer, William Lanphear, disagreed with the sentence, claiming that her patients knew they were not dealing with a real doctor.
"All parties share the responsibilities and the blame for their own actions and the role they played," he said. "There was an assumption of risk obligation from the victims."
Morris was previously convicted in Miami-Dade County for practicing without a license and served one year in prison.
In 2013, Morris–and her butt–became a viral sensation after photos of her were released; the attention resulted in the media dubbing it the "toxic tush" case. She reportedly injected herself with the same toxic cocktail she used on her clients, disfiguring her own body.
During the sentencing, Morris denied that she knowingly injected household materials into women's bodies, stating: "I've been found guilty by the media and outside sources based on lies."
"I have never ever or would dare ever to inject or have injected any human with any type of unknown substance," Morris said.
The judge ordered Morris, who was born male, to serve her time in a men's prison because Florida law doesn't have exemptions for transgender inmates. While the punishment may very well fit the crime, Morris' lawyers argued that she could become a victim herself in an all-male prison.
According to a 2011-2012 survey conducted by the Bureau of Justice, 39.9 percent of transgender prison inmates and 26.8 percent of transgender jail inmates reported some type of sexual assault. That's 10 times higher than for the general prison and jail populations, according to the New York Times.
"This isn't 'Orange Is the New Black.' This isn't going to be all fun and games for her," said her attorney, Kirstie Cohen. "She's at risk, and a very high risk, to be abused by not only inmates but guards."