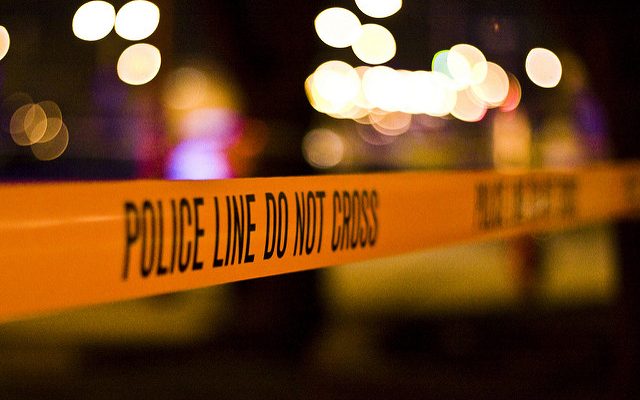 Image Courtesy of [Tony Webster via Flickr]
Weird News
Did Flakka Make a Florida Frat Bro Kill 2 People and Eat his Victim's Face?
By
|
On Monday, police in Tequesta, Florida walked in on Austin Harrouff biting chunks off a dead man's face. The man he was eating was a complete stranger who he'd just stabbed to death, along with the man's wife whose bloody body was lying nearby.
Police struggled to get the 19-year-old Florida State University student to release his victim, deploying stun guns and a K-9 to no avail. It eventually took three or four cops to pull the former high school wrestler off the dead man. Reports say he was making "animal noises" and "grunting and growling" as officers carried him away.
Now the whole world is wondering what would make a seemingly normal college student turn into a psychotic cannibalistic murderer. If it wasn't premeditated, and it wasn't a psychotic break or the beginning of a zombie outbreak, could bath salts or its newer counterpart Flakka be to blame?
Florida man, 19, kills older couple and eats man's face off while "grunting and growling" https://t.co/Tnu6pYNSz1 pic.twitter.com/eRjdvJ98V4

— Boing Boing (@BoingBoing) August 17, 2016
What Happened?
On the night of the attack, Harrouff was eating dinner with his family in a nearby sports bar when he suddenly became enraged–possibly due to slow service–and stormed out of the restaurant. According to the Miami Herald, the teen was in town to visit some of his Alpha Delta Phi fraternity brothers.
He then walked a few blocks in the direction of his father's house, before coming across John Joseph Stevens, 59, and his wife, Michelle Mishcon Stevens, 53, sitting inside of their garage at 19009 SE Kokomo Lane. This is where the story turns violent.
The Herald reported that multiple "weapons of opportunity" were used to beat, slash, and attack the couple, including a switchblade the suspect was known to carry. Officials said it looked like the husband tried to fight back. A neighbor tried to intervene, but suffered several stab wounds before fleeing to call police.
Couple brutally killed in Martin Co. were raised in South Florida; friends & family in shock. @WPLGLocal10 at 11pm pic.twitter.com/vUCapYZTtV

— Janine Stanwood (@JanineStanwood) August 17, 2016
Why Didn't the Police Shoot Him?
After news broke of the gruesome murder, several users on Twitter couldn't help but wonder why the police chose to use non-lethal force.
How come police officers didn't shoot the 19 year old white kid who ate the flesh off of, and killed a married couple? Hmm.

— Gigi Zamora (@gigizamoraa) August 17, 2016
He ate a man's face & the police didn't shoot/called him a good kid. Tell me again how white privilege isn't real https://t.co/wlDPuU0ikF

— bex (@iguanamilkshake) August 17, 2016
During a press conference Tuesday, Martin County Sheriff William Snyder told reporters that the responding officer used a taser instead of a gun because "the angles there were extremely dangerous, and had there been a gun shot it could have hit the victim."
Was He High on Flakka?
Doctors tested Harrouff for common drugs such as cocaine, opiates, methamphetamine, and marijuana, but all of the results came back negative. They are still awaiting the toxicology results for more unique synthetic drugs, but Snyder said he "wouldn't be surprised" if Flakka was involved based on his bizarre behavior.
Harrouff is currently under sedation at a nearby hospital, and is in stable condition after undergoing multiple surgeries for an unspecified life-threatening condition.
Austin Harrouff in stable condition at unnamed Palm Beach County hosp. Had mult surgeries today, "stable, conscious" per @MartinFLSheriff

— Alex Harris (@harrisalexc) August 17, 2016
Find out more about Flakka here.