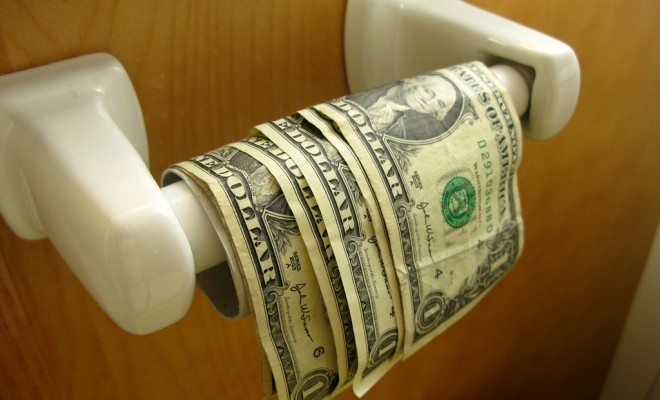 Image courtesy of [frankieleon via Flickr]
Weird News
Congressman Introduces Bill to Prevent Airlines from Charging Bathroom Fees
Sometimes it seems like airlines would do absolutely anything to squeeze an extra few bucks out of customers. From checked bags, to snacks, to Wi-Fi, it seems like there's a fee for almost everything. But one lawmaker–Congressman Dan Lipinski (D-Illinois)–appears to be concerned about what kind of charges will be next, and has proposed a bill to prevent airlines from charging bathroom fees in the future.
Lipinski introduced the Comfortable and Fair Flights Act of 2015, in an attempt to combat what he sees as some unreasonable present or potentially future policies from airlines. In a press release from his office he highlighted two key provisions of the proposed legislation–prohibiting airlines from charging for bathroom use, and the fact that many airlines still charge customers baggage fees even if the bags are lost or delayed.
Lipinski stated, via press release:
More and more, when airline passengers get on a flight they expect to suffer from uncomfortable conditions; as a frequent flyer I understand this. One thing they should never have to worry about is access to a bathroom.  Unfortunately, commercial flights are not required to depart with a functioning bathroom, sometimes forcing passengers to endure a trip without this basic necessity.  Moreover, as ancillary fees continue to grow, the specter of an in-flight bathroom fee continues to loom in the background since first being broached in 2010.

Additionally, many of us are all too familiar with paying baggage fees and have come to accept them as part of the flying experience.  While lost and delayed baggage rates are declining, passengers who suffer from this inconvenience do so without the right to a refund, even after hours or days of delay.  Simply put, if you pay for a service, you should get that service promptly or get your money back.
While it may seem totally crazy that airlines would begin charging for bathroom use, it's not totally out of the realm of possibilities. Ryanair, a European low-budget airline, proposed the idea in 2010, although no American company appears to be suggesting such a notion.
It's not just about the fees, either, it's about bathrooms for all. The bill would allow fliers to change their flights if the bathroom on their plane was out of service. According to Popular Mechanics, "FAA regulations do not specify whether airlines must have working restroom facilities aboard; it's something that remains at the discretion of the airline itself."
So, it doesn't look like we'll be having to shell out cash for bathroom access on flights anytime soon–and that's a very good thing. But while we're on the topic, can we get someone to do something about this equally horrifying patent from Airbus?
I'm not sure I would #enjoy the new @Airbus#Patent for #airplane#seat arrangement… pic.twitter.com/ldwLrl8m52

— Giovanni Banzola (@gbanzola) October 15, 2015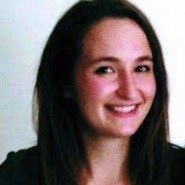 Anneliese Mahoney is Managing Editor at Law Street and a Connecticut transplant to Washington D.C. She has a Bachelor's degree in International Affairs from the George Washington University, and a passion for law, politics, and social issues. Contact Anneliese at amahoney@LawStreetMedia.com.