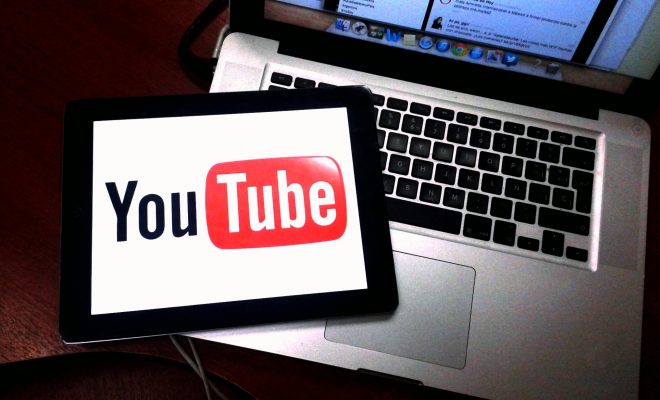 Image courtesy of Esther Vargas; License: (CC BY-SA 2.0)
Technology
YouTuber Charged With Child Pornography Production
By
|
YouTuber Austin Jones was charged with two counts of child pornography production in a Chicago federal court on June 13.
Jones, 24, allegedly solicited pornographic videos from two underage fans, according to a criminal complaint. In an affidavit, Special Agent of Homeland Security Investigations Michael Ploessl said Jones had communicated separately with two girls who had each identified themselves as 14 years old.
Ploessl said that during a videotaped interview with HSI, Jones waived his Miranda rights and admitted to having sexually explicit chats with the girls over Facebook in which he instructed them to make and send videos of themselves "dancing in a sexually explicit way" and performing sexual acts, despite knowing that the girls were underage.
Ploessl said Jones directed both girls, identified as Victim A and Victim B in the affidavit, to send him videos of themselves dancing in a sexual manner. According to Ploessl, Jones coached the girls on what to do, wear, and say in the videos, including telling each girl to explicitly identify her name and age at the beginning of the videos.
Ploessl said Victim A repeatedly told Jones that she was "tired and wanted to stop," but that Jones pushed her to continue. Ploessl said Victim B also expressed her discomfort with what Jones was asking her to do, but Jones continued to pressure her, repeatedly calling her his "biggest fan." Victim A sent Jones approximately 15 videos; Victim B sent approximately 25. According to the affidavit, several of the videos depicted Victim A and Victim B dancing nude from the waist down.
If convicted, Jones could face up to 30 years in prison.
People on social media reacted to the news about Jones. Some condemned him for "[abusing] his position as a public figure."
dont ever say that those girls who sent austin jones those videos are at fault. he abused his position as a public figure who many young

— reanne (@plediswon) June 14, 2017
girls idolized, as a way to manipulate and guilt trip them into sending him videos. those girls were 14 years old, young gullible children

— reanne (@plediswon) June 14, 2017
One ex-fan burned some of their Austin Jones memorabilia, including an Austin Jones poster and shirt.
I used to be one of Austin Jones' biggest fans. I met him twice. I couldn't even look at this poster anymore, so I burned it (1/2) pic.twitter.com/UUeIbx2V5s

— sky☾ (@skylarstillwell) June 14, 2017
I also knew I could never wear this Austin Jones shirt again either, so I burned that too. ‍♀️ (2/2) pic.twitter.com/j3guskwnDD

— sky☾ (@skylarstillwell) June 14, 2017
Another said they were not surprised by the news after similar allegations surfaced a few years ago.
Absolute ZERO shock about Austin Jones & the charges against him. I haven't forgotten about the sketchy claims involving girls 2 years ago.

— glitterdick (@danger0usperson) June 14, 2017
These are not the first allegations of Jones pressuring underage girls to send him videos. In May 2015, screenshots of alleged messages, as well as more detailed explanations of those message interactions, between Jones and a girl named "Ashley" were posted on the website PupFresh. In that article, "Ashley" said she and Jones started talking during a Facebook Q&A at which point they began messaging one another privately and Jones asked her to send him videos of her twerking. Other women have made online posts and videos accusing Jones of similar actions, but thus far only two unnamed individuals are referred to in the complaint.
In June 2015, Jones uploaded a video on YouTube in which he responded to the accusations against him. Jones apologized for his conduct but denied that anything went beyond twerking.
"Nothing ever went further than twerking videos," Jones said in the video. "There were never any nudes, never any physical contact."
Jones' case is one among a growing number of allegations against YouTubers–most of whom are white men–who have allegedly used their status as internet personalities to coerce fans and other individuals into uncomfortable situations, abusive relationships, and incidents of sexual assault and/or rape.
In 2014, at least four women came forward to accuse British YouTuber Sam Pepper of inappropriately touching them and/or sending them inappropriate messages. Three of those four women were under the age of 18 at the time of their alleged interactions with Pepper, according to BuzzFeed News.
Also in 2014, several individuals accused another British YouTuber, Alex Day, of pressuring them into sexual situations and having inappropriate relationships with fans. Day initially denied the allegations, but eventually admitted to having "occasionally manipulative relationships with women" in a Tumblr post from his account that his since been deactivated. However, Day maintained in another Tumblr post that "at no point in my life have I ever had a sexual relationship with someone under the age of consent."
Organizations like Thorn, an international anti-human trafficking organization, are working to address the sexual exploitation of children and to eliminate the production and spread of child sexual abuse material (CSAM). In addition to providing resources for trafficking victims, Thorn is advocating for increased intelligence sharing among organizations that are fighting child trafficking to decrease redundancy and inefficiency. Thorn also communicates with people searching for CSAM to encourage them to seek help and deter them from exhibiting harmful behavior.
Ploessl's affidavit did not say that Jones had circulated the videos he had received from the girls. While Thorn is working to end sexual exploitation of children by tracking the circulation of CSAM, it can be difficult to track CSAM that perpetrators are keeping solely for themselves.
Unlike television and film celebrities who are largely unreachable to fans, YouTubers and other internet stars often establish more personal relationships with their fans and are able to connect with their viewers in real-time thanks to social media. For many, YouTube is a community where fans and creators can have meaningful, appropriate interactions with one another. But the combination of YouTubers' perceived relatability and celebrity status can result in some creators abusing that fan-creator relationship.
In his conversation with Victim B, Jones allegedly asked her, "do you realize how lucky you are?!?!" and told her that she needed to "prove" that she was his biggest fan. Jones allegedly told Victim B things like "I guess you really aren't my biggest fan…..ok then" and "I'm just trying to help you! I know you're trying your hardest to prove you're my biggest fan. And I don't want to have to find someone else," according to the affidavit.
By reinforcing the idea that they should be placed on a pedestal and worshiped, some celebrities have forced fans into situations in which they do not or cannot consent to. If the allegations of YouTubers manipulating and abusing their fans are any indicator, increased accountability within the YouTube space is a necessary step in ending certain internet personalities' predatory behavior toward vulnerable, underage fans.