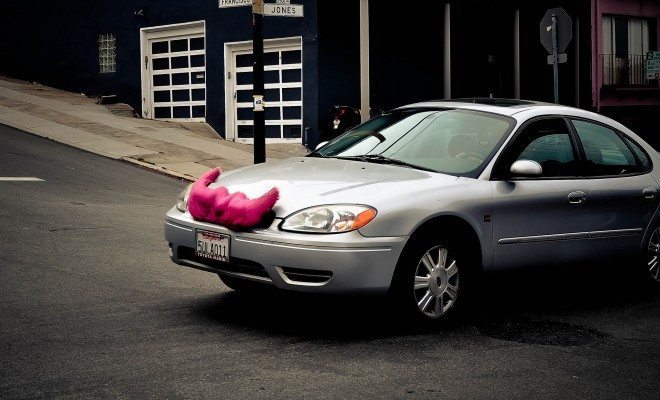 Image courtesy of [Σπύρος Βάθης via Flickr]
Technology
Rideshare Rivalry: Two of Uber's Biggest Rivals Team Up
By
|
It's an old saying–the enemy of my enemy is my friend. Two of Uber's biggest rivals–Lyft and the Chinese ride-sharing company Didi Kuaidi have apparently taken that adage to heart, as they just announced they're teaming up, seemingly in the hopes to take down the rideshare king–Uber.
The partnership between Lyft and Didi Kuaidi essentially means that users who have Lyft but not Didi Kuaidi downloaded can use their Lyft app to call a Didi Kuaidi car in a area where Lyft isn't operating, and vice versa. By doing so, both services massively expanded their markets, and made it easier on their riders by combining the apps. This will mark Lyft's first entry in the Chinese market, which is currently dominated by Didi Kuaidi. Didi Kuaidi claims to have control of roughly 80 percent of the private ridesharing market, and provides about three million rides each day. Moreover, this partnership isn't the only interaction that Lyft and Didi Kuaidi have had–the Chinese company has invested heavily in Lyft. It contributed $100 million to Lyft's most recent round of funding.
Why would Lyft and Didi Kuaidi want to get involved in each other's markets? There's one very simple explanation–they want to take Uber down. Uber already dominates Lyft in the U.S. While Didi Kuaidi is the prominent provider in China, the company is presumably nervous about Uber's announcement that it plans to aggressively expand in China. During a round of fundraising this summer, Uber sent out a letter to investors that explained the opportunities available in the Chinese market. The letter stated:
Guangzhou, Hangzhou and Chengdu have all surpassed New York as our three largest cities on a trips basis. Impressively, Hangzhou and Chengdu have accomplished this feat in just 9 months, compared to New York which is 4 years old.

Hangzhou is now over 400x the size that New York was at its same age. 200,000 Hangzhou residents are becoming new UberChina riders every week!
While some critics think the numbers that Uber is claiming to have in China may be overblown, it's clear that the company is making a big push. Given Didi Kuaidi's move to partner with Lyft, it also doesn't want to take the threat from Uber lying down.
Didi Kuaidi may be looking for other partners as well–rumors are floating that similar partnerships are in the works with ridesharing companies in India and Singapore. As Uber tries to break further into the international market, it may face an increasingly connected world of rivals.