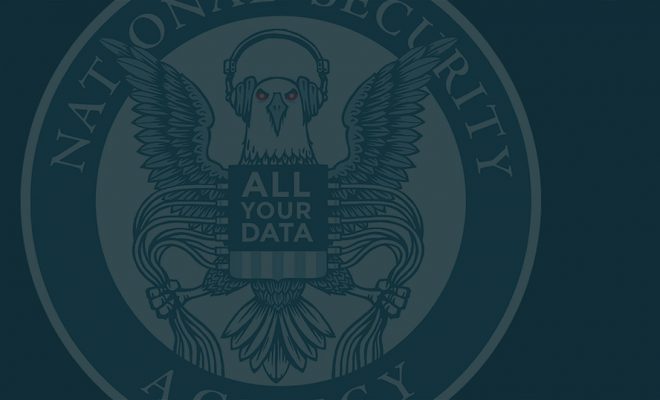 Image courtesy of [EFF Photos via Flickr]
Technology
NSA Contractor Arrested For Stealing and Leaking Classified Codes
By
|
The FBI secretly arrested a National Security Agency contractor suspected of stealing and leaking highly classified material that is used for hacking foreign governments' networks. The suspect, Harold Thomas Martin, has been in custody since August and worked for the same firm as famous whistleblower Edward Snowden, Booz Allen Hamilton. This firm is responsible for some of the most secretive and sensitive operations of the NSA.
Maryland Man Charged With Removal of Classified Materials and Theft of Government Property https://t.co/fHMngJZQ6x

— Justice Department (@TheJusticeDept) October 5, 2016
Martin is suspected of stealing a "source code" that the NSA uses to break into the computer systems of hostile foreign countries like China, North Korea, and Russia. It is unclear if he has shared the code with anyone yet. If leaked, the documents could "cause exceptionally grave damage to the national security of the U.S.," according to a statement from the U.S. Justice Department.
Here's how the criminal complaint describes the NSA contractor's response. pic.twitter.com/TCExbnoDPl

— Eric Geller (@ericgeller) October 5, 2016
The 52-year-old Maryland man now faces one year in prison if found guilty of removing the materials, and ten more for the theft. The FBI searched his home and car, where it found several documents and digital information marked as "top secret." They also found unspecified "government material" up to a value of $1,000.
The formal charges are theft of government property and unauthorized removal and retention of classified materials by a government employee or contractor. This case is different from Snowden's because of the material stolen and the purpose of it. Snowden was a whistleblower who acquired classified documents and leaked them for the public benefit. Martin stole the actual code software that is used in NSA operations and that can be sold and used for cyber warfare.
Edward Snowden, currently exiled in Russia, tweeted about the news.
This is huge. Did the FBI secretly arrest the person behind the reports NSA sat on huge flaws in US products? https://t.co/otgOwB5efm

— Edward Snowden (@Snowden) October 5, 2016
According to the Independent, the material in this case could be connected to the recent theft of secret material by the hacker group Shadow Brokers, which also included a source code that was traced to the NSA. The hackers also left a cryptic message in broken English, saying, "We want make sure Wealthy Elite recognizes the danger cyber weapons, this message, our auction, poses to their wealth and control."