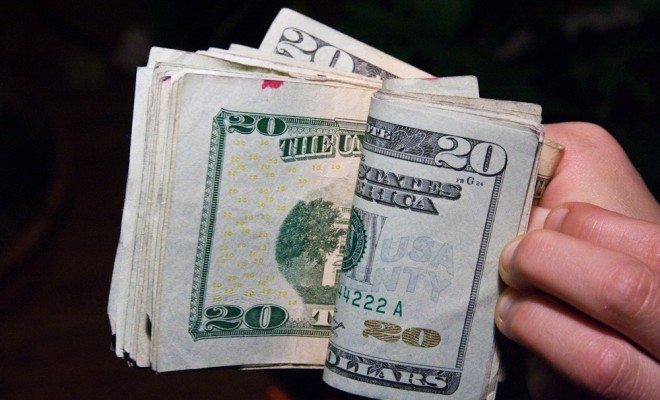 Image courtesy of [Steven Depolo via Flickr]
Technology
No Kim Davis: We Won't "Go Fund You"
By
|
Kim Davis, the clerk who has now gained national notoriety from her refusal to issue marriage licenses to anyone in Rowan County, Kentucky, is in quite a bit of trouble. After her refusal to do her job in the name of protesting the legalization of gay marriage, she was put in jail. But if Davis is looking for crowdsourced help to get her out of that trouble, and the possible fines she may face moving forward, she's going to have some issues. One of the biggest crowd-funding sites–Go Fund Me–has updated its policies to make it impossible for her to set up a fundraiser.
GoFundMe's New Policy Prevents Conservatives From Raising Cash For Kim Davis http://t.co/KYWrwX2YgF pic.twitter.com/Obhk1d28dK

— Lnonblonde (@Lnonblonde) September 4, 2015
Go Fund Me has traditionally been a tool for good. Many use it to raise money for those suffering from a debilitating illness or for some other worthy cause. But many Go Fund Me campaigns have also led to plenty of controversy. For example, fellow Law Streeter Taelor Bentley recently wrote an article on how Dylann Roof's sister attempted to use Go Fund Me to raise money for her dream wedding.
But, that probably won't be the case for Davis. When another controversial Go Fund Me made the news–a couple whose bakery was fined $135,000 for refusing to bake a cake for a gay couple–Go Fund Me cancelled it. The company then updated its policies. According to its terms and conditions, Go Fund Me will not allow "campaigns in defense of formal charges or claims of heinous crimes, violent, hateful, sexual or discriminatory acts."
Go Fund Me has been consistent with this policy. When supporters tried to raise money for the legal fees of the police officers charged in the death of Freddie Gray, a Go Fund Me spokeswoman elaborated on the policy to the Baltimore Sun, stating:
GoFundMe cannot be used to benefit those who are charged with serious violations of the law. The campaign clearly stated that the money raised would be used to assist the officers with their legal fees, which is a direct violation of GoFundMe's terms. Specifically, 'campaigns in defense of formal charges or claims of heinous crimes, violent, hateful, sexual or discriminatory acts' are not permitted on GoFundMe.
So, Davis probably won't be able to crowdsource her potential fines, as well as some most likely hefty legal fees, at least not by using Go Fund Me. That doesn't mean she is without supporters. For example, there was a rally full of Davis supporters at the Carter County Detention Center earlier today. Republican presidential candidate Mike Huckabee is also holding a rally in support of Davis. But, you probably won't be seeing any invitations to "fund" her pop up anytime soon.