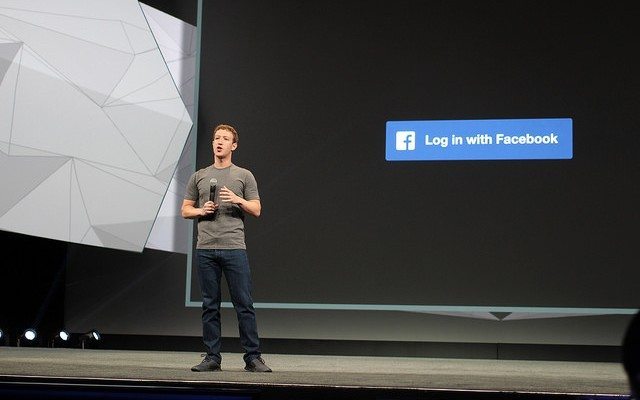 Image Courtesy of [Maurizio Pesce via Flickr]
Technology
Did Facebook Curators Bury Conservative News?
By
|
Facebook is fighting accusations that it censored conservative news on the site after Gizmodo published an exposé on the inner workings of Facebook's "trending" section Monday.
The Gawker-owned tech blog interviewed several anonymous former Facebook "news curators," who claimed that they were instructed to "artificially inject" selected stories into the trending news module, even if they weren't popular enough to warrant inclusion–or in some cases weren't trending at all."
Former curators cited the disappearance of Malaysia Airlines flight MH370, the Charlie Hebdo attacks in Paris, and #BlackLivesMatter movement as examples of stories that were "injected" into Facebook's trending news module, despite not actually trending.
The trending section in question refers to the small rectangular-sized portion located on the upper-right-hand corner of your Facebook newsfeed.
According to Facebook's website, "Trending shows you topics that have recently become popular on Facebook. The topics you see are based on a number of factors including engagement, timeliness, Pages you've liked and your location."
However, Gizmodo claims that trending stories covered by conservative news outlets such as Breitbart, the Washington Examiner, and Newsmax, were purposefully excluded unless mainstream news organizations like the New York Times, CNN, or BBC covered them as well.
The article alleges that Facebook instructed its curators not to include news about Facebook in the trending section as well. In an ironic twist, news surrounding Facebook's possible conservative news conspiracy notably appeared in Facebook's "Trending" that same day.
Just to be clear, exercising editorial control is a common practice in most forms of media, as it sets the tone for the publication and informs readers about the types of content they can expect to see covered. However, if Facebook is in fact operating more like a traditional newsroom rather than relying on neutral algorithms, its methodology for selecting trending topics should be amended.
In response to these allegations a U.S. Senate committee sent Facebook a letter Tuesday demanding answers. The Senate Committee on Commerce, Science, and Transportation sent the letter to Facebook CEO Mark Zuckerberg stating that these allegations "compromise Facebook's 'open culture' and mission 'to make the world more open and connected.'"
Facebook's Vice President Tom Stocky responded to the allegations in a post Monday, denying allegations that social media site suppresses political perspectives. Stocky writes:
We take these reports extremely seriously, and have found no evidence that the anonymous allegations are true.

Facebook is a platform for people and perspectives from across the political spectrum. There are rigorous guidelines in place for the review team to ensure consistency and neutrality. These guidelines do not permit the suppression of political perspectives. Nor do they permit the prioritization of one viewpoint over another or one news outlet over another. These guidelines do not prohibit any news outlet from appearing in Trending Topics.
The Senate committee's letter listed May 24 as the deadline for Facebook to respond with answers, even though it's unclear what purpose these responses will have, or if Facebook will face any repercussions if its executives choose not to comply.