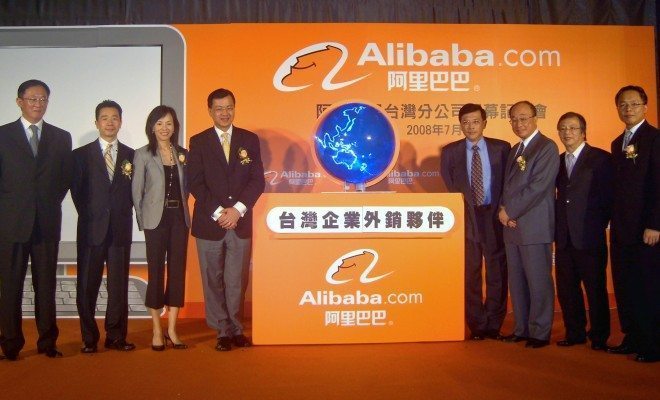 Technology
Alibaba Creates a Stir With IPO Filing and WeTalk App
By
|
Tech startup Alibaba is making major headlines with its decision to file for an IPO. Alibaba is certainly different than many other tech companies. While many startups tout abilities to disrupt the market, Alibaba depends on China's shift to a more western structure in which spending is valued over saving. Time will tell if Alibaba is right in its assumptions.
One of Alibaba's creations is called WeChat — an app that attempts to change the way people communicate. With 12 different features, the technology shows extraordinary promise in accomplishing its goal. Among other things, users can live and group chat, make video calls, web WeChat, and Facebook connect.  Although many of these features are already popular, WeChat's ability to combine all of our favorite tools into one app and include several lesser known features makes it unique.
Let's take a look at the group chat QR code. In the WeChat app, QR codes are used to allow Apple, Windows, Blackberry, and Android phones to scan a code assigned to the group chat in order to temporarily connect the user's web browser with her phone. This means that instead of being confined to just your phone, you can use the QR code to mobilize the app on various devices.
WeChat provides social features like shake and look around, which sets it apart from similar apps like the popular WhatsApp. The shake feature asks users to shake their phones and connects them with local people who shake their phones at the same time, allowing connections to people in your vicinity. I'm not sure how useful that particular feature is, but it does seem like an interesting way to meet new people. The look around feature is similar to shake in the sense that people have a chance to connect with other WeChat users in the area: once you turn on the look around feature, you're able to see all the people nearby who have also activated it and send a greeting to people of interest.
Finally, the drift bottle feature allows you to create a voice text message and throw it into the WeChat ocean.  A person can come along and choose the option to pick up your drift bottle.  After reading the message, users have the option to either respond or throw it back into the WeChat ocean. It's a pretty fun feature and could end up being a good time depending on the message you pick up.
The use of new social features and QR codes sets this communication app apart from the masses.  Alibaba managed to take communication technology in a different direction than most people would expect, and it seems to be paying off. Maybe the new approach to becoming a publicly traded company will have the same positive results.
__
Teerah Goodrum (@AisleNotes), is a graduate student at Howard University with a concentration in Public Administration and Public Policy. Her time on Capitol Hill as a Science and Technology Legislative Assistant has given her insight into the tech community. In her spare time she enjoys visiting her favorite city, Seattle, and playing fantasy football.
Featured image courtesy of [Rico Shen via Wikipedia]