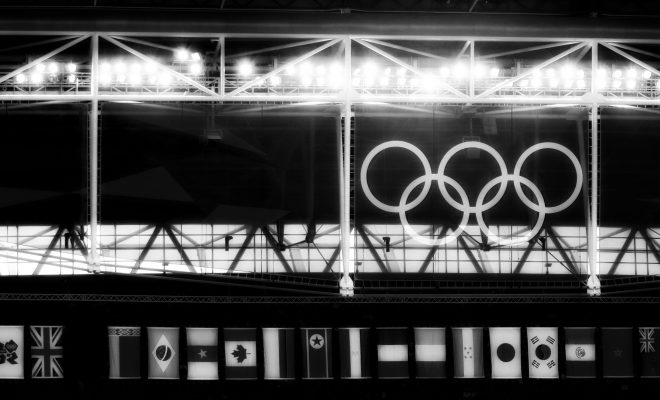 "Olympics London 2012" courtesy of Si B; license: (CC BY 2.0)
Sports
Nike Launches High Performance Hijab For Muslim Athletes
By
|
Sportswear brand Nike has announced that it will launch a high performance hijab, to help female Muslim athletes perform at their best. Muslim women who wear a hijab will now have an actual item of sportswear that represents them and doesn't make them choose between function and their beliefs. The new product goes under the name Nike Pro Hijab and is designed to better deal with problems that traditional hijabs could pose when used in a sports setting, such as being too heavy, too sweaty, or easily coming loose.
Nike said in a statement that the hijab has been officially in the making for a year, but really for much longer than that if you consider Nike's mantra that, "if you have a body, you're an athlete." The statement added that Nike started discussing the matter seriously in 2012, when runner Sarah Attar became the first female track athlete to compete for Saudi Arabia in the London Olympics and did so in her hijab. She finished the 800 meter race almost 45 seconds after the other runners, and the audience gave her a standing ovation. A few days earlier her teammate Wojdan Shaherkani, who competed in Judo, became the very first Saudi woman to compete in the Olympics.
As a hijab wearing athlete, I'm stoked for @nike's pro hijab line. Moreso I love that its approved/featured by ACUTAL hijab wearing athletes pic.twitter.com/qzIRtQcQ9Y

— Rowaida Abdelaziz (@Rowaida_Abdel) March 7, 2017
Nike said that it started to work on the hijab when Muslim female weightlifter Amna Al Haddad visited Nike's sports research lab in Oregon to discuss problems she had with her own hijabs. She said that she only had one that worked to exercise in, and that she had to wash it by hand every night. After that, the Nike team collaborated with athletes to develop a more breathable and lightweight garment.
Many women see Nike's announcement as a victory for Muslim female athletes all over the world.
This is the most amazing thing!! Imagine how comfy it's gonna be – better than those other scarf things hijabis have to wear now. https://t.co/QqPfR1FlUF

— Aisha Baker Parnell (@bakedtheblog) March 7, 2017
But on the other hand, some people on social media pointed out that smaller and less influential sports brands have been making athletic hijabs for several years.
Most patronising. I've been wearing a scarf and exercising fine for years, just as small businesses have BEEN making scarves for activewear. https://t.co/BFpjn8jdCR

— Aaisha Dadi Patel (@aaishadadipatel) March 7, 2017
Some people also levied complaints, saying that Nike "sides with the oppression of women," or that Nike is taking advantage of religious concerns to make money. But in general, the new product seems to have garnered plenty of applause. The discussion about hijabs in sports has been controversial and FIFA, the international football association, banned hijabs for soccer players until as recently as 2014. The international basketball federation, FIBA, still has a ban in place.
That a world-renowned sports brand such as Nike started producing an activewear hijab is seen as a big step in the right direction. "For a brand like Nike to come out and say that these people exist and are inclusive of hijabis is a big deal," said Manal Rostom, an Egyptian athlete, to Al Arabiya English.