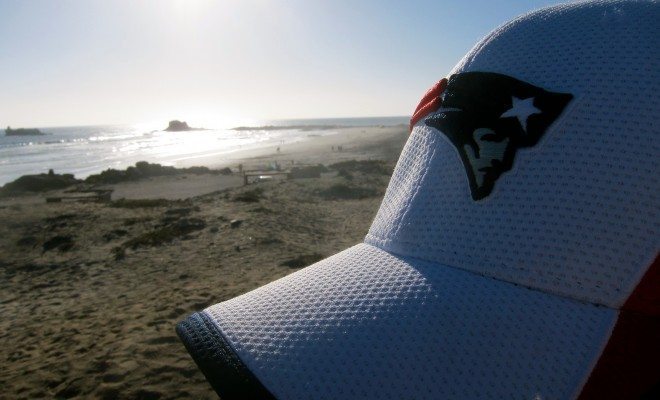 Image courtesy of [Francisco Schmidt via Flickr]
Sports
Hernandez Associates Charged With Murder: Big Break for Prosecution?
By
|
It seemed surreal when news broke that star NFL player Aaron Hernandez would be arrested for the mafia-style execution of local amateur football player Odin Lloyd. In the weeks following that report however, details from the case emerged that painted a very realistic image; the former New England Patriot may have actually committed murder. Ensuing news stories seemed to complete the picture of Hernandez as executioner. A motive for killing Lloyd surfaced. Rolling Stone made public his history of violence and drug abuse. But despite all the plausible connections made in the case, the prosecution was facing several hurdles in convicting the fallen football star. The murder weapon linked to the shooting has not been found and finding credible, cooperative witnesses in the trial has proved difficult for the prosecution. The Commonwealth of Massachusetts could be forced to convince a jury — using only circumstantial evidence —  that a local celebrity is guilty of murder.
This was true until recently, as the prosecution may have received a boost to its case. Last Friday, Hernandez' alleged accomplices from the night of the murder, Carlos Ortiz and Ernest Wallace, were indicted by a grand jury for the murder of Odin Lloyd. Ortiz and Wallace were originally charged only as accomplices, but the failure of either party to cooperate in the Commonwealth's case against Hernandez has forced the hand of the prosecution, and likely frustrated its' attorneys.
The indictment of Ortiz and Wallace is helpful to the prosecution because if a murder was part of a joint venture, the judge presiding over the case may instruct the jury that they may render a guilty verdict without knowing who actually pulled the trigger. Joint venture liability doesn't make the job easy, but it does allow for conviction if the Commonwealth has proved beyond a reasonable doubt that the defendant knowingly participated in the commission of the crime charged.
Now its the defendants' attorneys who are frustrated, and for good reason. If a jury didn't believe Carlos Ortiz's dubious story of 'just going along for the ride' prior to the indictment, it meant he could be charged as an accessory. Now, he could do life. Prosecutors can also potentially use these new indictments as negative reinforcement to get Ortiz or Wallace to cooperate against Hernandez in a 2012 murder for which the former tight end has been investigated. Either way it appears the prosecution has gained an advantage, leaving Hernandez with even fewer teammates by his side.
—
Andrew Blancato (@BigDogBlancato) holds a J.D. from New York Law School, and is a graduate of the University of Massachusetts, Amherst. When he's not writing, he is either clerking at a trial court in Connecticut, or obsessing over Boston sports.