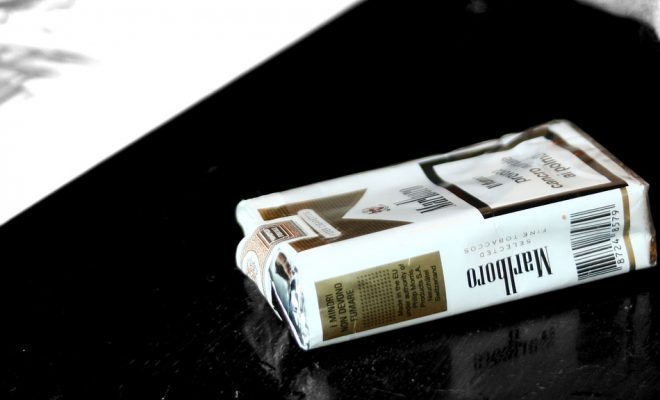 "Cigarette Smoke" courtesy of [Marco / Zak via Flickr]
RantCrush
RantCrush Top 5: May 17, 2015
By
|
Welcome to the RantCrush Top 5, where we take you through the top five controversial and crazy stories in the world of law and policy each day. So who is ranting and who is raving today? Check it out below:
Samantha Bee Rips the Religious Right
Samantha Bee is back at it again with a scathing critique on everyone's favorite topic: the religious right. Beginning with a hilarious history of evangelical Christianity's relationship with politics, Donald Trump, and the GOP, Samantha Bee gives some important insight how the religious right has been losing its grasp on the White House in recent years. Check it out:
Philip Morris Blows Whistle on New Cigarette Packaging and Gets Shutdown
Philip Morris, a tobacco giant known for Marlboro cigarettes, made headlines today after it tried to sue Australia for its creepy looking cigarette packaging rules. If you've seen them, you may never want to go near cigarettes again! That is exactly why Philip Morris is filing suits left and right, claiming the countries that apply these rules are impinging on their trademark intellectual property rights. Do they have a point?
Australia versus Philip Morris: How we took on big tobacco and won. https://t.co/GCIE8iHjhW pic.twitter.com/JugLUFO5FE

— smh.com.au (@smh) May 17, 2016
Australia Wraps It Up Ahead of Rio Olympics
The 2016 Summer Olympics are about to get crazy. Along with Brazil's increased financial burdens, Zika is in the back of everyone's mind. This is why Australia pharma company Starpharma and a leading condom company are taking aggressive precautions in creating a Zika-proof condom for the Australian Olympic team. Hopefully, protection will be available to everyone when the games begin.
Zika-proof condoms to be standard issue for Australia's Olympic team. https://t.co/6fy0a2t4s2 pic.twitter.com/UZSDj0n49S

— VICE Sports (@VICESports) May 17, 2016
Viral Video Shows Woman Denouncing Trans Bathroom Use In Local Target
Attention Target customers! Do not be deceived! Target is amazing, you can literally get anything there. You can also, as a transperson, have access to the bathroom. Which is great, right?  
Well, some folks beg to differ. Particularly this woman whose video went viral today after marching through a local Target with a raised Bible warning mothers to get their children out of the store and away from Target's "homosexual perverted agenda." Besides scaring some people, all this woman and her posse accomplished was creating a nuisance.
Snapchat Drops The Ball Again!
Admit it, you love Snapchat filters. You spend hours taking pics as a slobbering puppy or with a perpetual frowny face, because it's fun and hilarious! However, some people are not taking the apps "pretty" or beauty filters so lightly. Many claim that the filters make individuals with deeper tones look lighter instead of enhancing present features. This comes only a few weeks after Snapchat's Bob Marley "blackface" scandal. Will Snapchat get it together already?