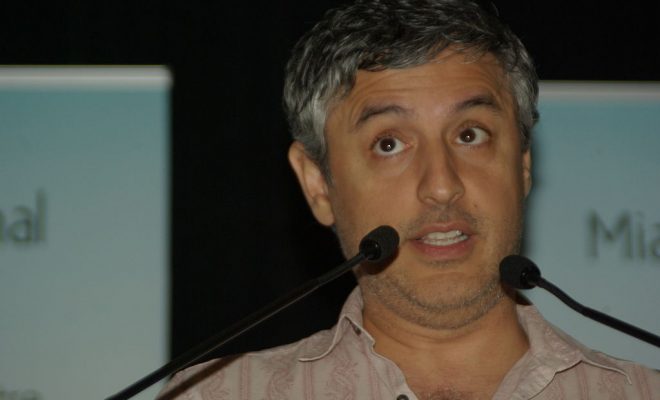 Image courtesy of Rodrigo Fernández; License: (CC BY-SA 4.0)
RantCrush
RantCrush Top 5: March 6, 2017
By
|
Welcome to RantCrush Top 5, where we take you through today's top five controversial stories in the world of law and policy. Who's ranting and raving right now? Check it out below:
On Saturday, Donald Trump claimed, without stating any evidence, that former President Barack Obama wiretapped his phones at Trump Tower throughout the month before the election. On Twitter, Trump called Obama a "Bad (or sick) guy!" He didn't say where he got the information, but similar allegations circulated on a conservative radio show and Breitbart the day before. A spokesperson for Obama said the allegation was "simply false." Then yesterday, the White House demanded a congressional inquiry into the matter. A statement from Sean Spicer called "reports" about it "very troubling," but he said that the White House would make no further comment until after an investigation is concluded.
There are no credible public sources for this, only Trump's assertions. And he seems not to have checked w 17 Intel agencies-just Breitbart https://t.co/XnP3NGNZpw

— Trip Gabriel (@tripgabriel) March 5, 2017
These are pretty serious allegations, and it's important to note that a president doesn't have the power to just order a wiretapping by himself–requests would normally have to go through the FBI and be approved by a judge. Later on Sunday, FBI Director James Comey asked the Justice Department to publicly reject Trump's claims, as he is implying that the FBI and Obama potentially broke the law. But the DOJ has been silent and now people are wondering if this is all just a way to divert our attention away from something else.
On @ThisWeekABC, Sen. Al Franken calls Pres. Trump's wiretap assertion "a distraction." https://t.co/I4naMV1Nfj pic.twitter.com/NaIRVI6Mew

— ABC News (@ABC) March 6, 2017