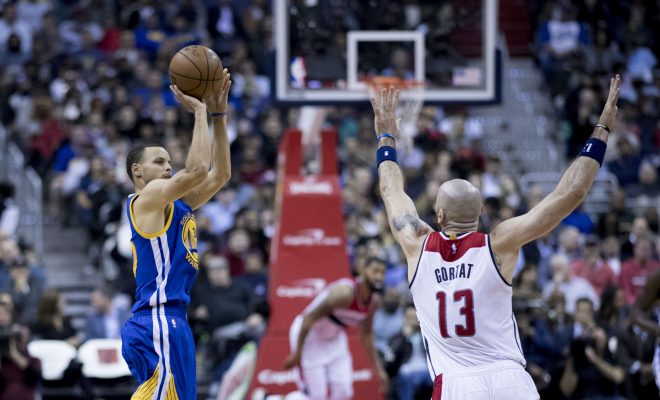 "Stephen Curry" courtesy of Keith Allison; License: (CC BY-SA 2.0)
RantCrush
RantCrush Top 5: June 13, 2017
By
|
Welcome to RantCrush Top 5, where we take you through today's top five controversial stories in the world of law and policy. Who's ranting and raving right now? Check it out below:
A second federal appeals court has shut down President Donald Trump's revised travel ban. The U.S. Court of Appeals for the Ninth Circuit in San Francisco rejected the ban that would limit travel from some Muslim countries yesterday, saying that the president exceeded his authority by making decisions about national security regarding immigration without sufficient justification.
Last month, the Court of Appeals for the Fourth Circuit in Richmond reached the same decision but with different reasoning. That court said the ban is unconstitutional because it violates the First Amendment. Team Trump has asked the Supreme Court to review that decision, and seems determined to keep fighting to ban some citizens from visiting the U.S.
Well, as predicted, the 9th Circuit did it again – Ruled against the TRAVEL BAN at such a dangerous time in the history of our country. S.C.

— Donald J. Trump (@realDonaldTrump) June 13, 2017