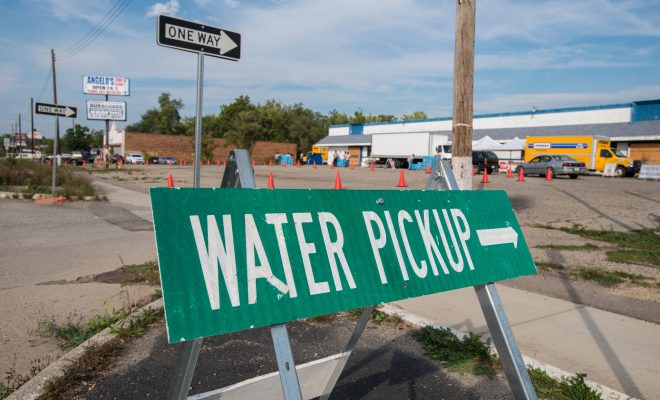 Image courtesy of U.S. Department of Agriculture; License: (CC BY 2.0)
RantCrush
RantCrush Top 5: January 25, 2017
By
|
Your topic of the day: voter fraud. It was a hot debate during the election, and President Donald Trump has falsely claimed "millions of people" voted illegally. Now the Supreme Court has announced it will not hear an appeal from Texas officials right now, who wanted to reinstate a controversial voter ID law. The law has been deemed unconstitutional by a lower court, but could still end up in front of the Supreme Court at a later date.
Welcome to RantCrush Top 5, where we take you through today's top five controversial stories in the world of law and policy. Who's ranting and raving right now? Check it out below:
Today, President Donald Trump will begin taking steps toward actually building that wall along the Mexican border. This undertaking would be financed with federal money. But it's unclear when the project will start, how long the wall would be, and where exactly the money would come from. This was the first campaign promise Trump made, back when he announced he would run for president in 2015. The wall proposal has been cheered by his fans and harshly criticized by his opponents. But the former Commissioner of Customs and Border Protection, Gil Kerlikowske, doesn't see the point of a physical wall. "The border and migration issues are just unbelievably complex," he said to CNN. "And a simple answer to a complex problem is most assuredly the wrong answer."
Donald Trump could announce that the wall has been completed, Mexico paid for it, and it's invisible.
20% of Americans would believe him.

— Luke Adams (@luketadams) January 25, 2017
Trump also cleared the Keystone and Dakota oil pipeline projects that had been halted by President Barack Obama. This doesn't really come as a surprise as Trump has reportedly close ties with the gas industry, and even owned stocks in the company constructing the Dakota pipeline. The Dakota pipeline has been the focus of massive protests all fall and winter–it's likely those protests will continue.
A few hundred people are outside the White House now protesting Trump's executive actions on #KeystoneXL and #DakotaPipeline pic.twitter.com/TUjUmkecOr

— Kira Lerner (@kira_lerner) January 24, 2017