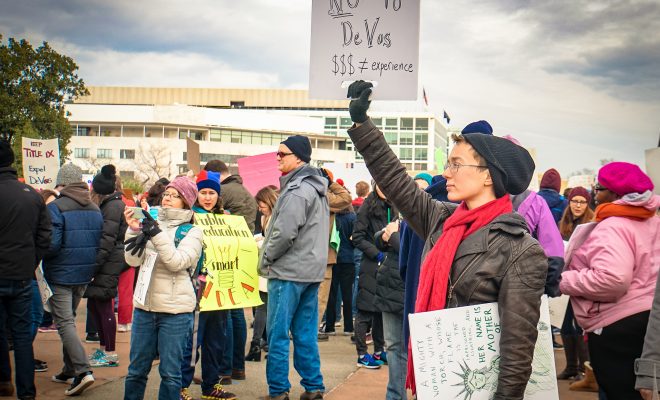 Image courtesy of Ted Eytan; License: (CC BY-SA 2.0)
RantCrush
RantCrush Top 5: February 7, 2017
By
|
Welcome to RantCrush Top 5, where we take you through today's top five controversial stories in the world of law and policy. Who's ranting and raving right now? Check it out below:
A new report from Amnesty International, called Human Slaughterhouse, reveals the horrific conditions in Saydnaya prison near Damascus. According to the report, in a secret crackdown on dissent, the regime hanged up to 13,000 people between 2011 and 2015, often executing groups of 50 prisoners at the same time. Amnesty outlines how prisoners are systematically deprived of food, water, and medical care, and are physically and mentally tortured. According to Amnesty, if prisoners spoke while they were being tortured or looked at the guards, they could be sentenced to death. Most of the prisoners are ordinary citizens opposed to the brutal regime. The report states that these kinds of atrocities are probably still going on today, authorized by the Syrian government.
Syrian authorities are systematically exterminating civilians in #Saydnaya prison. Let's hold them accountable: https://t.co/n9jkJZYpL9 pic.twitter.com/D4aHpauX1a

— AmnestyInternational (@amnesty) February 7, 2017
"The horrors depicted in this report reveal a hidden, monstrous campaign, authorized at the highest levels of the Syrian government, aimed at crushing any form of dissent within the Syrian population," said Lynn Maalouf, Deputy Director for Research at Amnesty International's Beirut office.