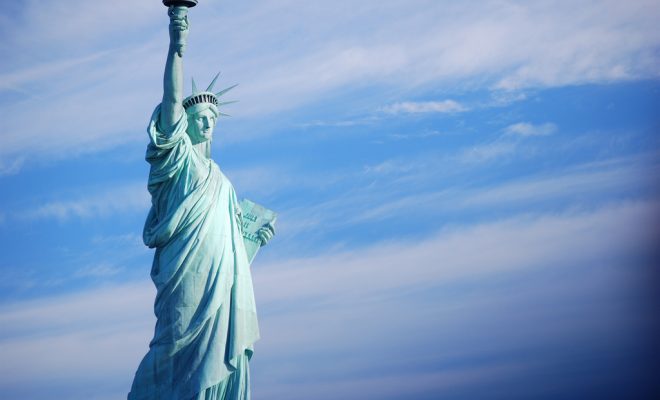 "NY Statue of Liberty" courtesy of Celso FLORES; License: (CC BY 2.0)
RantCrush
RantCrush Top 5: February 23, 2017
By
|
Welcome to RantCrush Top 5, where we take you through today's top five controversial stories in the world of law and policy. Who's ranting and raving right now? Check it out below:
On Tuesday, an off-duty LAPD officer seems to have lost it in an altercation with some kids who walked on his lawn in Anaheim, California. A video that went viral on social media yesterday shows a group of young teenagers outside a house and the cop pulling the limbs of a 13-year-old boy. When the boy's friends start pulling him in the other direction, the cop fired his gun. No one was injured, but photos surfaced of the boy with bruises on his neck.
JUST IN: Hundreds protest in Anaheim after an off-duty LAPD cop grabbed a teenager and fired his weapon during a scuffle on his lawn. pic.twitter.com/ry6W56fkh1

— Fusion (@Fusion) February 23, 2017
The boy, Christian Dorscht, allegedly stood up for a 13-year-old girl after the officer started shouting profanities at her for walking on the lawn. According to Dorscht's father, the boy said he was going to "sue" the cop, which the cop allegedly misheard as "shoot," and decided to arrest him. The incident ended with Dorscht being charged with criminal threats and battery while the cop walked free. Hundreds took to the streets of Anaheim to protest and the ACLU of Southern California said it is deeply disturbed by the video and demanded a full explanation. The LAPD will conduct an internal investigation of the unnamed officer.
Keep in mind this all started cuz an off-duty cop was ready to shoot children over walking in his yard. https://t.co/Efm3d4bssc

— X (@XLNB) February 23, 2017