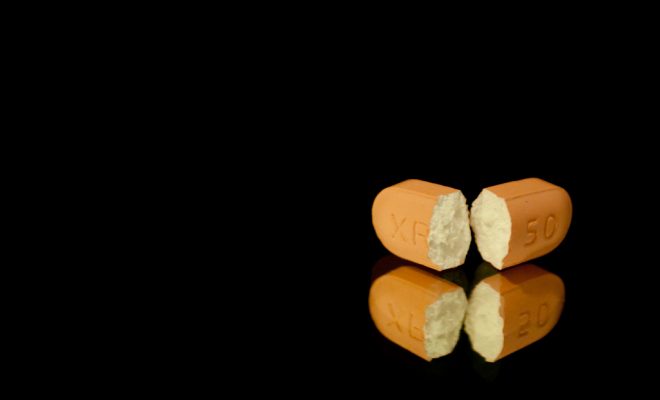 Image courtesy of Derek Gavey; License:  (CC BY 2.0)
Politics
The U.S. Has a Massive Substance Abuse Problem: How Can We Combat it?
By
|
Addiction has become a gigantic problem in the United States. According a recent report by the Surgeon General, one in seven Americans will suffer from sort of addiction disorder over their lifetimes, and only 10 percent will receive any sort of treatment for their addiction. Surgeon General Vivek Murthy released the "Surgeon General's Report on Alcohol, Drugs, and Health" for the first time ever yesterday. The report outlines the issues with substance abuse in the United States, and provides guidelines for how to remedy them. But will President-elect Donald Trump actually follow them?
The numbers are shocking: 74 Americans die from prescription painkillers and heroin overdoses every single day; drug abuse is now the leading cause of accidental death. That's one American dying from an overdose every 19 minutes. And according to USA Today:
Nearly 21 million Americans struggle with substance addictions, according to the report. That's more than the number of people who have all cancers combined.
And while those numbers are shocking, they shouldn't necessarily be surprising. Coverage, particularly of the heroin crisis, has gotten more intense than ever. Photos and videos of individuals overdosing have become almost the norm on social media and in the news, in an attempt to shed real light on the epidemic.
Murthy's suggestions include treating addiction–particularly opioid addiction–as a public health issue, by veering away from the abstinence-only solutions that became popular during the War on Drugs. Murthy points out that addiction is a "disease of the brain, not a character flaw," and advocates for implementing preventative measures early, like addressing children still in school. The Surgeon General also pointed out the need to invest in life-saving measures like suboxone, which can counter overdoses.
President-elect Trump talked a lot about substance abuse–particularly opioid addiction–on the campaign trail. He obviously talked a lot about stopping the drug trade from South America, which wasn't on Murthy's list of recommendations. But he also spoke about drug courts, treatment, and prevention, which could be steps in the right direction, if he is able to pay for them.
The substance abuse addiction crisis is a real problem in the United States. We'll have to see if Donald Trump is able to follow through on his promise to fix it.