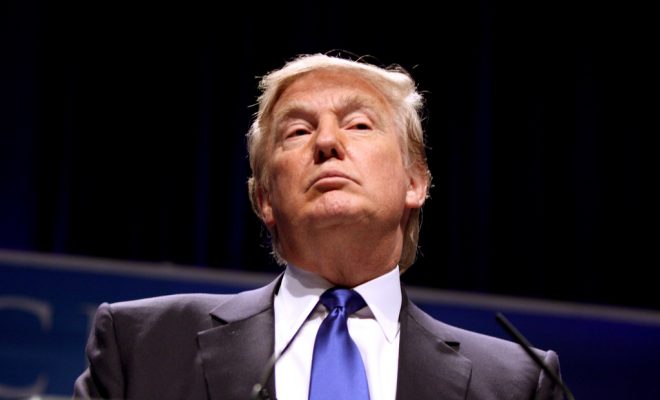 Image Courtesy of Gage Skidmore: License (CC BY-SA 2.0)
Politics
Trump and Russia: What Will Happen Next?
By
|
The resignation of Michael Flynn as National Security Adviser and the subsequent revelations that Trump aides communicated with Russia during the campaign have raised a lot of questions in Washington. Clearly some sort of relationship exists between Russia and Trump–or at least his orbit of advisers and aides. But how deep does it go? How nefarious does it get? And, perhaps most importantly, what will happen next?
For one, the FBI is continuing to review the communications between Flynn and Russia's ambassador to the U.S., Sergey Kislyak. Flynn was pressured to resign after he misled Vice President Mike Pence about the content of his calls with Kislyak (they talked about U.S. sanctions, but Flynn told Pence they did not).
It is unclear if Trump, or any other top administration officials, directed Flynn to discuss the sanctions with Kislyak, or if Flynn acted of his own accord. But Trump, for one, is not happy about the leaks coming out of his administration:
The real scandal here is that classified information is illegally given out by "intelligence" like candy. Very un-American!

— Donald J. Trump (@realDonaldTrump) February 15, 2017
On Tuesday, top Senate Republicans hinted that they would be calling for an investigation into the relationship between Trump, his aides, and Russia. Senate majority leader Mitch McConnell (R-KY) said a probe is "highly likely." Two members of the Senate Intelligence Committee, Sen. Richard Burr (R-NC) and Sen. Mark Warner (D-VA), also called for an investigation.
"We are aggressively going to continue the oversight responsibilities of the committee as it relates to not only the Russian involvement in the 2016 election, but again any contacts by any campaign individuals that might have happened with Russian government officials," Burr said on Tuesday.
Republican Senators John Cornyn (TX) and Roy Blunt (MO) echoed the call for a Senate investigation, which would likely include a subpoena for Flynn to testify. Republicans in the House, however, struck a different tone Tuesday.
"I'll leave it up to the administration to describe the circumstances surrounding what brought [Flynn] to this point," said Speaker of the House Paul Ryan (R-WI).
Ryan did not call for a House Intelligence Committee investigation.
The decision to launch a House investigation into the Russia-Trump Administration relationship is unilaterally controlled by one man: Rep. Devin Nunes (R-CA), the House Intelligence Committee Chairman. In contrast with many of his Republican colleagues, his counterparts in the Senate, and Democrats, Nunes sees a bigger problem than Trump's potential Russia ties.
"I expect for the FBI to tell me what is going on, and they better have a good answer," Nunes said on Tuesday, referring to the FBI's recording Flynn's call with Kislyak. "The big problem I see here is that you have an American citizen who had his phone calls recorded."
In other words, Nunes likely won't be launching a House probe any time soon.
The opaque, yet unmistakable, ties between Trump and Russia first came to light in the summer of 2016. In July, he flippantly implored Russia to dig deeper into Hillary Clinton's emails. In August, his campaign manager at the time, Paul Manafort, quit amid reports about his past business dealings with Ukrainian government officials who were backed by the Kremlin. And in the waning months following Trump's election win, U.S. intelligence officials concluded that Russia–perhaps directed by President Vladimir Putin–interfered in the election with the goal of netting Trump a victory.
Then, just over a week before Inauguration Day, reports of a salacious dossier on Trump compiled by a former British intelligence officer began to leak. The dossier claimed that Trump and his campaign colluded with Russian officials during the campaign in their hacking of Democratic operatives' emails.
While U.S. intelligence officials have made some progress on corroborating the claims in the dossier, nothing too incriminating has been confirmed yet. They are continuing to probe the dossier, as well as Flynn's contacts with the Russian ambassador.
Sen. Lindsey Graham (R-SC), never one to mince words, called Russian interference in the U.S. "very disturbing" in an interview with ABC's "Good Morning America" on Wednesday. He added: "Any Trump person who was working with the Russians in an unacceptable way also needs to pay a price."
Stay tuned to find out what happens next.