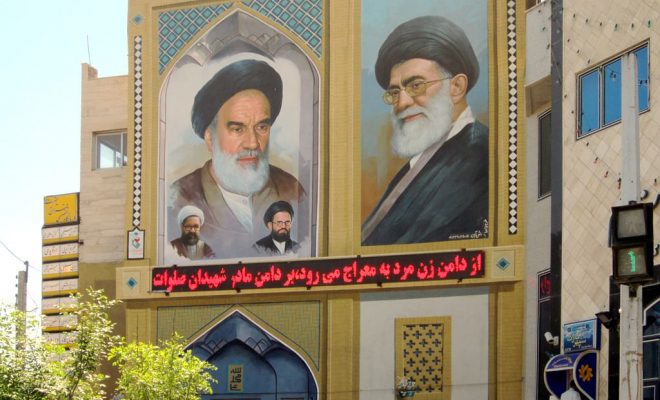 Image Courtesy of David Stanley; License: (CC BY 2.0)
Politics
Senators Introduce Bill to Slap Further Sanctions on Iran
By
|
As the House juggled a doomed health care bill on Thursday, lawmakers in the Senate introduced a bipartisan effort to tighten restrictions on Iran–specifically its government and powerful military–through a new round of sanctions. Iran's ballistic missile program, its material support for foreign terrorist groups, and human rights violations provide the bases for the sanctions, which the Senate has been seeking for over a year.
The last attempt at tightening sanctions on Iran came last July. That bid failed, largely because the Obama Administration was tied up in negotiations for what would become the Iran nuclear deal. Looming over the bill that was introduced Thursday is that Iran deal, which some worry could be violated by stronger sanctions. In contrast to last summer's attempt however, both Republicans and Democrats that opposed the nuclear deal, and those that supported it, are behind the new effort.
"This legislation demonstrates the strong bipartisan support in Congress for a comprehensive approach to holding Iran accountable by targeting all aspects of the regime's destabilizing actions," Sen. Bob Corker (R-TN), and chairman of the Senate Foreign Relations Committee, said in a statement. "These steps will allow us to regain the initiative on Iran and push back forcefully against this threat to our security and that of our allies."
More than a dozen Senators joined Corker in supporting the bill, including Marco Rubio (R-FL), Tom Cotton (R-AR), Bob Casey (D-PA), and Chris Coons (D-DE). The legislation will likely hit the Senate floor for a vote. 
Days after President Donald Trump's inauguration, Iran tested a ballistic missile. His administration condemned the test, and said it might have violated the Iran deal, which Trump has promised to rip-up (he has since walked that promise back.) Former National Security Adviser Michael Flynn put Iran "on notice" soon after its missile launch, and some worried the administration would take military action, or aggressive sanctions that could destabilize the nuclear agreement.
Those fears did not pan out: the nuclear deal remains in place and, so far, "on notice" has amounted to no more than lofty rhetoric. But the bill introduced on Thursday does represent a bipartisan push to punish Iran not only for its missile tests, but for its support of Hezbollah–a U.S.-designated terrorist group–and its abominable human rights record.
"The spirit of bipartisanship of this important legislation underscores our strong belief that the United States must speak with one voice on the issue of holding Iran accountable for its continued nefarious actions across the world as the leading state sponsor of terrorism," Sen. Bob Menendez (D-NJ), a supporter of the bill, said in a statement. "Iran's leaders must understand once and for all, that unless they change course their situation will only get worse."