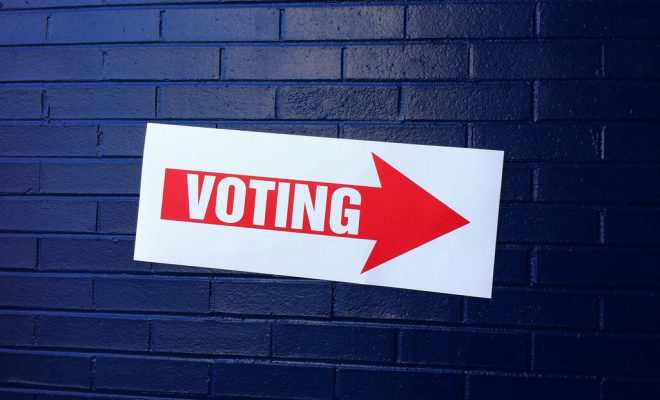 Image Courtesy of Justin Grimes; License: (CC BY-SA 2.0)
Politics
From California to France: Five Elections to Look Out for in June
By
|
June is a wonderful month: Summer is in full swing, but the heat is not quite at August-level oppressiveness. Cities are abuzz with festivals, concerts, and community barbecues. A Transformers movie is likely hitting theaters. But in 2017, June is oozing with another fun summer treat: elections. From Georgia to Britain, California to France, here is your guide to the elections to pay attention to next month.
Special Election: California
On June 6, California's 34th District will hold a special election to replace the seat left vacant by Xavier Becerra, a Democrat selected as California's first Latino attorney general last December. A Democratic stronghold–only nine percent of registered voters are Republican–the race for the 34th features two Democrats in a head-to-head runoff: Jimmy Gomez and Robert Lee Ahn. Gomez, a former state assemblyman, has picked up some weighty endorsements, including Los Angeles Mayor Eric Garcetti and House Minority Leader Nancy Pelosi.
General Election: Britain
Prime Minister Theresa May stunned the U.K. last month when she announced an early election set for June 8, contradicting a previous promise to wait before doing so. Many suspect her motivation in calling a snap election is to fill parliament with members of her Conservative Party, giving May a wider mandate in the upcoming Brexit negotiations, which are expected to unfold over two years. Recent polls suggest that the once-commanding Conservative lead is tightening; the Labor Party, led by Jeremy Corbyn, looks like it will do a bit better than initially expected.
Parliamentary Elections: France
France made history earlier this month when it elected its youngest ever president, the 39-year-old Emmanuel Macron. But his centrist ideology, rare in the ultra-polarized politics of France, will face a daunting task in the two-round parliamentary elections in mid-June. With the first round on June 11 and the second on June 18, the elections will determine the governing leverage Macron and his En Marche! party will have in fixing the social and economic frustrations that nearly propelled populist Marine Le Pen to power.
Special Election: Georgia
Since Donald Trump was elected president last November, and Republicans in Congress held their majorities in the House and Senate, Democrats have been grasping for a ray of sunshine. Many have looked to the Democratic candidate for Georgia's Sixth District for that harbinger of hope: Jon Ossoff. The 30-year-old nearly won the election's first-round outright in April; he narrowly missed winning 50 percent of the vote. This is a race to fill the vacant seat left by Health and Human Services Secretary Tom Price. The final round, held on June 20, will pit Ossoff against Republican Karen Handel.
Special Election: South Carolina
As Mick Mulvaney, the Office of Management and Budget director, helps Trump gut a number of federal programs in Washington, his vacant congressional seat is being wrangled over in South Carolina's Fifth District. Taking place on the same day as Georgia's special election, June 20, Democrat Archie Parnell and Republican Ralph Norman will battle for Mulvaney's vacant seat. According to one recent poll, Norman, a longtime South Carolina legislator, is leading with 53 percent of respondents saying they would select him over Parnell.