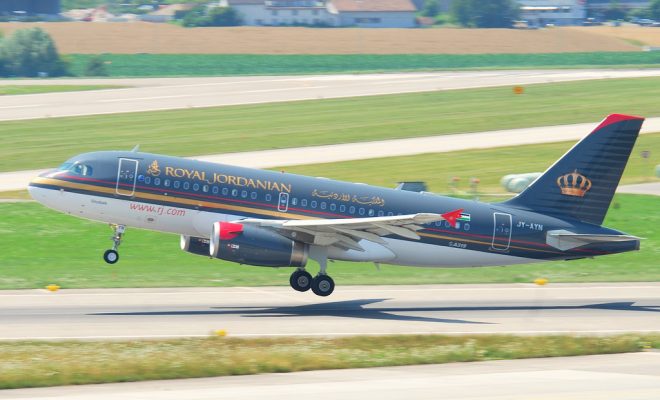 Image Courtesy of Aero Icarus; License: (CC BY-SA 2.0)
Politics
Electronics Banned on U.S.-Bound Flights from 10 Airports in Muslim Countries
By
|
Passengers on flights to the U.S. from 10 airports in the Middle East and North Africa will be barred from bringing electronics larger than a cell phone in their carry on baggage, according to the Department of Homeland Security and Transportation Security Administration. The new directive came late Monday, after "evaluated intelligence" was presented to Trump Administration officials that terrorists seek to smuggle "explosive devices in various consumer items."
Officials said the new travel restrictions are not based on any imminent or specific threats; but rather a broader threat, and general intelligence reports. Taking effect at 3 a.m. Tuesday (airlines have just 96 hours to comply) the new directive will bar passengers from 10 airports in eight countries–none of which are included in President Donald Trump's recent travel ban–from bringing large electronics in their carry-on luggage. This includes laptops, cameras, tablets, games, and other large devices. Flight crews will not have to comply with the new restrictions, which only apply to foreign carriers.
Affected cities include: Amman, Jordan; Cairo, Egypt; Istanbul, Turkey; Jeddah and Riyadh in Saudi Arabia; Kuwait City, Kuwait; Casablanca, Morocco; Doha, Qatar; and Dubai and Abu Dhabi in the United Arab Emirates. Royal Jordanian, one of the carriers affected by the new measures, sent out a tweet early Monday that indicated the device restrictions. It later deleted the tweet, but it was preserved by other users:
@RoyalJordanian This Tweet appears to have been deleted , cannot find it back . Is it still valid #ElectronicsBan pic.twitter.com/PYZXwa76MP

— Caroline Kere (@carolinekere) March 21, 2017
It is unclear how long the restrictions will be in place; the DHS, in a briefing with reporters Monday night, said the procedures would "remain in place until the threat changes." Some technology experts are flummoxed by the new restrictions, saying that people wishing to do harm via a large electronic device could still use their check-in luggage as a conduit for explosives.
"It's weird, because it doesn't match a conventional threat model," Nicholas Weaver, researcher at the International Computer Science Institute at the University of California, Berkeley told the Guardian. "If you assume the attacker is interested in turning a laptop into a bomb, it would work just as well in the cargo hold."
The U.S. is not the only country issuing more restrictive travel measures. Early Tuesday morning, British news outlet Sky News tweeted:
Passengers travelling to the UK from certain countries will be banned from carrying most electronic devices on flights, Sky News understands pic.twitter.com/aCq7mrBNaM

— Sky News (@SkyNews) March 21, 2017
The report said that Britain, like the U.S., is not basing its new procedures on a specific threat, but "rather a response to the ongoing general threat to aviation." Paul Schwartz, an information technology professor at the University of California, Berkeley Law School, told the Guardian that the terrorist threat has transcended borders, and targeting travel from a handful of countries might not alleviate the threat entirely.
"One potential problem with this approach where you single out countries is that you ignore the extent to which the terrorist threat is kind of state-less," Schwartz said. "The terrorists have cells throughout the entire world."