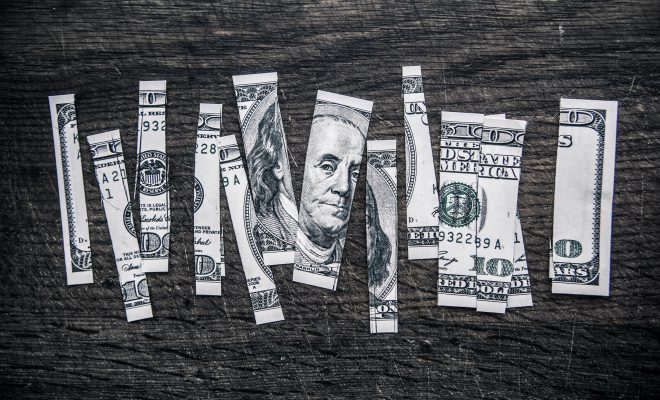 "Money" courtesy of Tax Credits/TaxCredits.net ; license: (CC BY 2.0)
Politics
Looks Like the Bathroom Bill Will Cost North Carolina Billions
By
|
According to a calculation by the Associated Press, the disputed "bathroom bill"–HB2–would cost North Carolina about $3.76 billion in lost business over twelve years. Over the past year, several companies have left the state. For example PayPal, which pulled out of North Carolina last year, would have contributed an estimated $2.66 billion to the local economy.
Artists like Bruce Springsteen and Ringo Starr have cancelled concerts in North Carolina and the NCAA is also avoiding the state–it is about to announce the locations of various championships through 2022 and has said that North Carolina will not be included as long as the controversial law is in place. This could result in losses of hundreds of millions more.
'Bathroom bill' to cost North Carolina $3.76B, AP analysis finds https://t.co/3vyxKpSHJT #HB2 #LGBTQ pic.twitter.com/tIKfCz4DNm

— NBC Out (@NBCOUT) March 27, 2017
The bathroom bill prohibits transgender people from using the public bathroom that corresponds with the gender they identify with. It used the argument that allowing transgender women–who were born male–into the women's bathroom, would result in an increase in sexual assaults. As there is absolutely no evidence for this, and male predators don't typically identify as women or care whether they are allowed in the women's bathroom or not before attacking, that argument understandably caused a lot of criticism and outrage.
Former Governor Pat McCrory, who was very supportive of the bill, failed to win re-election in November and revealed in a recent interview that he has had trouble finding a new job. "People are reluctant to hire me, because, 'oh my gosh, he's a bigot'–which is the last thing I am," he said.
-Gov signs anti-trans bathroom bill
-State loses $600M, reputation hurt
-Gov voted out, can't get job https://t.co/ByEk5EWbTs #ncpol #hb2 pic.twitter.com/yPpGVodCGq

— Alex Kotch (@alexkotch) March 13, 2017
The AP put together its analysis through interviews and public records, but also said that the numbers probably are an underestimation. The data only includes businesses that the AP could confirm were relocating or canceling their business in the state because of the bill. That means there could be more that the AP couldn't confirm and therefore didn't include. There were also likely cancelled endeavors from other companies that the AP had no way to measure.
"Companies are moving to other places because they don't face an issue that they face here," said Brian Moynihan, CEO of Bank of America, which is based in North Carolina. He said he has talked to many business leaders who had spoken out about their choice to relocate, but that others are probably moving quietly. McCrory's statement after signing the bill into law that it wouldn't affect the state's position as "one of the top states to do business in the country" seems to have been proven wrong.
But supporters of the bill have not admitted to any defeat; rather they are saying that the costs are worth it, as long as it keeps sexual predators out of women's bathrooms, which is the main argument in favor of the bill. Lt. Gov. Dan Forest accused the media of creating a false image of the economic impact of the bill. "The effect is minimal to the state. Our economy is doing well. Don't be fooled by the media," he said when addressing Texas legislators who are considering adopting a similar law.