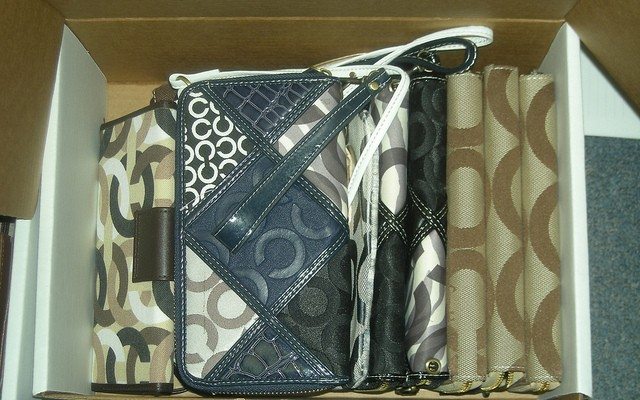 Image courtesy of [Fairfax County via Flickr]
Blogs
NYPD Busts $22 Million Counterfeit Goods Operation
By
|
Ah Canal Street; one of the few places in New York where you can score "designer" bags, gold chains, and a bong all for under $1,000. Even this future Intellectual Property lawyer has owned her fair share of counterfeit handbags from the Chinatown locale. But as a tween who just wanted a fake Louis or Chanel like everyone in my middle school, it never really made sense to me how my relatives would get their hands on them. I heard stories about being taken "behind the scenes" to the warehouses where the better stash of goods is kept. I heard about the cops coming to bust these vendors for selling without a permit. But none of these stories ever answered the real question I always had: how do these vendors throughout the city persist when everyone knows (including cops standing nearby) that they either do not have a proper permit, are selling counterfeit goods, or both?
On Tuesday, the NYPD and U.S. Homeland Security officials raided a storage unit in Queens full of about $22 million worth of counterfeit goods. The raid followed a seven-month investigation and resulted in seven arrests. This kind of takeover is what police call an "Operation Treasure Hunt" and took about 30 minutes to execute. I highly suggest clicking over to WWD to view pictures of the facility and all the goods it contained, because it's truly astounding. From fake Gucci and Chanel handbags to Beats headphones and fake Uggs, these guys had it all. Rarely do you ever get to see a successful takedown of Canal Street vendors like this. But why is that? Why can't the police just approach these guys who are selling on the street?
As a kid, my mom tried to relieve my conscience claiming that my LV-monogramed bag was probably real but was just stolen. But does that make it any more ethical? In hindsight, it kind of made it a lot worse; however, regardless of whether these goods are stolen or just really good knockoffs, any Canal Street vendor or distributor is guilty of at least one of these things.
One reason these vendors may get off the hook is that they are merely a third party selling the goods, not making them. Also, I doubt most NYPD even know about the designers these bags are trying to imitate, nevermind the standards for what counts as a knockoff and what does not. The only way the police can shut down these vendors is by asking if they have proper permits, and if they do there's nothing they can do about it.
The case with the storage unit in Queens required a lengthy investigation so that the police could acquire enough evidence to warrant a search. Also it's a much more effective tactic to take down the counterfeit industry by heading straight to the source, as opposed to approaching every single business on Canal Street.
Maybe it's time to start training the NYPD to have a more keen eye for spotting counterfeit goods. Every year counterfeit products can cost the global economy up to $250 billion. Manhattan is not the crime-ridden place that it once was, so a lot of police officers are often seen just standing around offering surveillance. And while counterterrorism should definitely  be a primary concern in this day and age, that doesn't mean police can't multitask and try to stop this form of economic terrorism too.