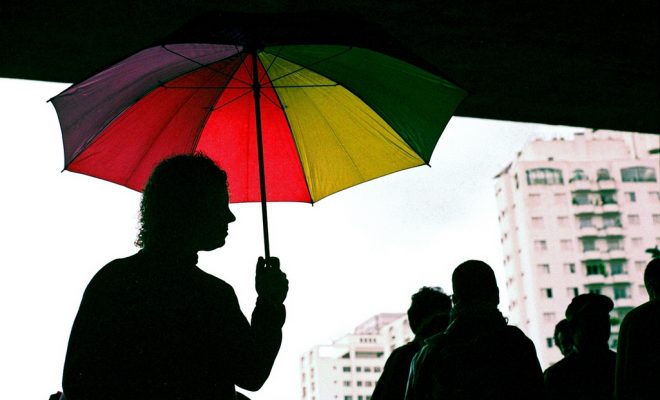 Image courtesy of André Solnik; License: (CC BY-SA 2.0)
Law
South Dakota Passes Law Legalizing Discrimination Against LGBT Couples
By
|
South Dakota Governor Dennis Daugaard signed SB-149 on Friday, a law that protects private foster and adoption agencies from being sued for refusing to place children with an LGBT couple. While other states have similar laws, South Dakota is the first to enact one since the SCOTUS decision that legalized gay marriage in 2015.
According to Daugaard, the bill is intended to protect private organizations–largely faith-based–who act in the best interests of children, from being sued. But advocacy group argue that this bill is just discriminatory, harms children who could otherwise find loving homes, and would allow agencies to turn away couples of different faiths, people who have been divorced, and single parents.
According to Laura Dorso, vice president of the LGBT research and communications at the Center for American Progress, this measure will disproportionately affect LGBT couples and single mothers:
SB 149 allows religiously-affiliated foster care and adoption agencies to turn away qualified LGBT parents and single moms who simply want to start families and give young people a safe, loving home. Same-sex couples are six times as likely to foster than different-sex couples are, and this bill proves once again that opponents of equality are happy to put children at risk and deny them permanent homes to further their anti-LGBT agenda.
The ACLU of South Dakota pointed out in a statement that this law flies in the face of many organizations' preferences:
This bill was opposed by local and national child welfare experts that sent letters in opposition including The Adoption Exchange, Child Welfare League of America, National Association of Social Workers, and Voice for Adoption, as well as family law experts, South Dakota pediatricians, and local and national LGBT rights organizations including the Movement Advancement Project, the Human Rights Campaign, and more.
South Dakota's choice to do this now may contribute to some fears that in the Trump era, it will become open season on LGBT rights. Trump's record on LGBT rights is wishy-washy at best, and there was talk of an executive order that would have overturned workplace protections for LGBT individuals that were instituted by the Obama Administration. While that executive order was reportedly squashed by Jared Kushner and Ivanka Trump, concerns remain high. Although South Dakota's law only applies at the state level, the battle for protections remains nationwide.