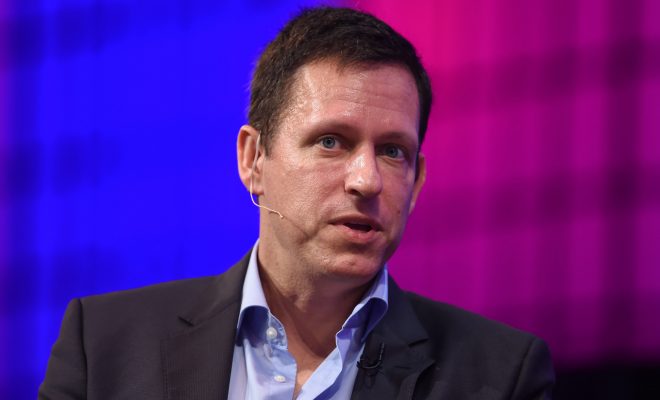 Image courtesy of [Web Summit via Flickr]
Law
Legalist: Peter Thiel Backed New Startup that Helps Fund Lawsuits
By
|
It's been a busy few weeks for Peter Thiel. First, news broke that Thiel's nemesis Gawker is shutting down (and blaming Thiel for its demise). Now, everyone is talking about a new startup that Thiel is backing, that would seemingly make it easier for plaintiffs to pay for civil lawsuits.
The startup is called Legalist. It focuses on litigation finance, which is a fancy way of saying that it funds lawsuits by other people, and then takes a cut of the settlement–up to 50 percent. Legalist isn't the first company to come up with this idea by any means. But it thinks it has a better shot at identifying the winning cases, by using algorithms to "analyze millions of court cases to source, vet, and finance commercial litigation."
On its website Legalist explains:
Unlike other litigation finance companies, Legalist uses data-backed methods to select, vet, and invest in litigation. Our algorithms trawl tens of millions of past court cases to accurately and efficiently assess litigation risk. As a result, Legalist is able to make faster decisions, on more cases.
The company was founded by two Harvard undergrads, Eva Shang and Christian Haigh; they were at least partially funded with a $100,000 Thiel Foundation grant. However, it does seem like Legalist is distinct from the kind of lawsuit that Thiel bankrolled against Gawker, brought by Hulk Hogan. Shang told the Guardian: "I used to work for a public defender in DC. We're not funding criminal cases, nor would I be funding any suits against the media." She instead floated the idea that Legalist could be used to help in a case like a "bakery damaged by a burst pipe bogged down in costly litigation."
While Legalist's aims appear to be good, the fact that Thiel is at all involved has garnered a lot of attention, and it's not hard to imagine why. Thiel bankrolling Hogan's lawsuit against Gawker, and Gawker's subsequent bankruptcy and downfall, have worried a lot of people. For example, Trevor Timm of the Daily Dot wrote an excellent and thoughtful (albeit snarky) list of questions for people "cheering Gawker's demise." Dan Kennedy, an associate professor at Northwestern's School of Journalism said as part of an answer in an interview:
Regardless of what you think of Gawker, we should be worried that wealthy interests can secretly use the legal system to destroy media organizations they don't like. In that sense, the Gawker case sets a dangerous precedent.
That's why Legalist, despite the fact that it isn't currently funding any similar lawsuits, has raised so many eyebrows. Thiel's involvement with the Gawker lawsuit is troubling, so the fact that he's put money behind a company that furthers potential third party involvement in the legal system is understandably concerning to many.