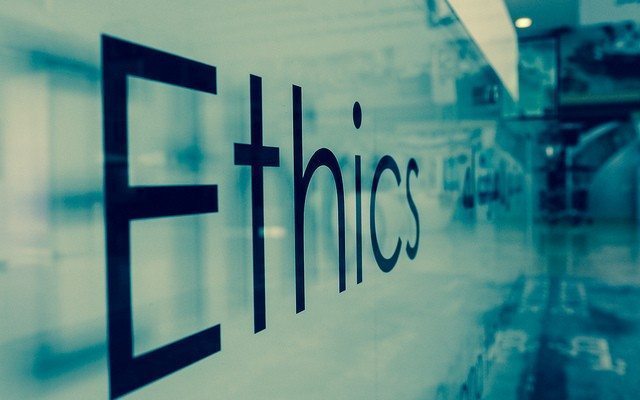 Image courtesy of [Dan Mason via Flickr]
Law
Is Your Attorney Ethical?
By
|
It can be a very traumatic experience suffering from a personal injury, whether it be from a trip and fall, automobile accident, or otherwise. As someone who has suffered injuries, you want an attorney who will be on your side and fight for you. As in any profession, there are those professionals who are ethical, and those who might fall short of that. As a client, it is important to know what side of the spectrum your attorney falls on, in order to see whether you really are in the best hands.
Attorneys must abide by the American Bar Association's Model Rules of Professional Conduct. These model rules are meant to keep attorneys in check, and hold the profession to a high ethical standard. If they fail to abide by the rules they could run the risk of some sort of penalty, or in the worst-case scenario, disbarment. As a Personal Injury client, you should be aware of some of the basic model rules in order to determine if your attorney is really the best fit for you.
Rule 1.4 Communication
Under this rule, lawyers must promptly inform their clients of material developments in the matter including settlements or plea offers, reasonably consult with the client about the means by which the client's objectives are being accomplished, and keep the client reasonably informed about the status of the matter.
For you, this means that your attorney should be keeping you in the loop. Many times clients want to seek an update on their lawsuit and the attorney should be calling the client back promptly and updating them on a regular basis. Realistically, that is not to say that the attorney should be calling the client every day to report to them, since it is most likely that the attorney has other cases to work on as well. However, if the client feels that they haven't been updated in a significant period of time, and have not had calls returned to them, they should consider taking their lawsuit elsewhere.
Rule 1.7 Conflict of Interest
Under this rule, a lawyer cannot represent a client if the representation involves a concurrent conflict of interest. That is, if an attorney represents Client A and Client B, if the representation of either client will be directly adverse to the other client, then there is a conflict of interest.
If an injured client is in an automobile accident, and the attorney is representing both drivers of each respective car, that is absolutely a conflict of interest. Clients should be aware of this rule, as it might not be as obvious of a conflict, like the situation with the automobile accident. If the client feels that an attorney's representation of another client is directly adverse to their case, they should bring it to the attorney's attention.
Rule 4.2 Communication with Person Represented by Counsel
Under this rule, an attorney cannot communicate with an individual whom he knows to be represented by counsel, unless counsel gives permission or unless there is a court order.
As a client, if an attorney who is not the attorney representing your case tries to contact you, it is important to notify your attorney right away to see what is going on. The client should not give any information to other attorneys except their own, as those individuals probably do not have the best interests for you.
Although these are just three rules of many under the ABA Rules of Professional Conduct, a client should be aware that they deserve ethical representation by their attorney. Although it is ideal to think that all attorneys are ethical, the sad truth is that not all are.  As a client, if something doesn't feel right about your representation, you should address it.