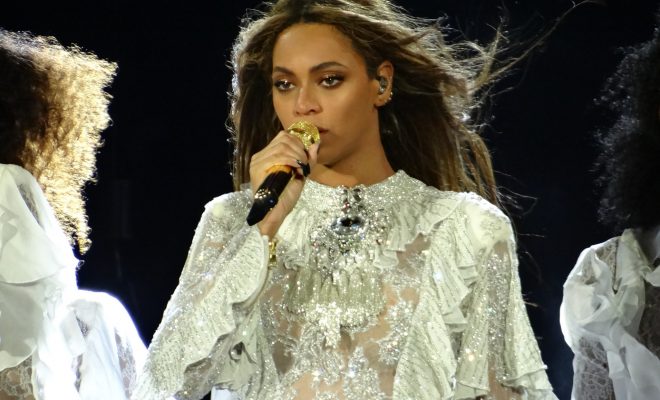 Image Courtesy of Kristopher Harris License: (CC BY 2.0)
IP & Copyright
Why is Beyoncé Being Sued for $20 Million?
By
|
When life hands Beyoncé lemons, she makes "Lemonade." So how will she handle a $20 million lawsuit?
The singer is being sued by the family of a late rapper, comedian, and Youtube personality for allegedly sampling him without permission in "Formation," a chart-topping single from her most recent album, "Lemonade."
The song features the voice of Anthony Barré, better known by his stage name Messy Mya. Barré's humor made him a local celebrity in New Orleans, where he lived, but he would also use his platform to discuss the short life expectancies of young black men in the city. In 2010, at 22 years old, he was shot and killed.
Recordings of his voice, pulled from a handful of his videos, can be heard at the beginning of "Formation" and in between verses. Some saw Beyoncé's inclusion of Barré on the track as a both a tribute to New Orleans culture and commentary on the city's violence.
But the internet sensation's sister, Angel Barré, is seeking royalties as well as proper attribution to her brother, who is allegedly not listed in the song's credits. Anthony Barré's estate said they had reached out to Beyoncé before filing the suit, but she was unresponsive.
The copyright case, which was filed in Louisiana District Court, also names Sony Music and Beyoncé's company Parkwood Entertainment as defendants. According to MTV News, the lawyers representing Barré's estate wrote in a statement:
The Estate of Anthony Barré alleges that Beyoncé Knowles Carter, Parkwood Entertainment, LLC, Sony Music Entertainment and others produced, distributed, publicly performed, used and otherwise exploited the voice, words and performance of the late Anthony Barré, also known as Messy Mya, without authorization in the extremely popular 'Formation' recording. Barré was a well-known performance comedian, music artist and MC in New Orleans. He is very closely associated with the Bounce music phenomenon in New Orleans. There are more than a hundred videos documenting his performance, statements, comedic routines, etc.
According to Forbes, the popstar could potentially use the fair use doctrine, which allows certain uses of copyrighted material without permission from the owners, as a defense, because of the political statements included in "Formation." Under the 1976 Copyright Act, reproducing work "for purposes such as criticism, comment, news reporting, teaching…scholarship, or research, is not an infringement of copyright." This argument, however, may not hold up given how much she has profited from the song.
In September, a New York judge dismissed a separate copyright suit regarding "Lemonade," in which a filmmaker claimed that Beyoncé had replicated scenes from one of his films in the album's trailer and music videos.