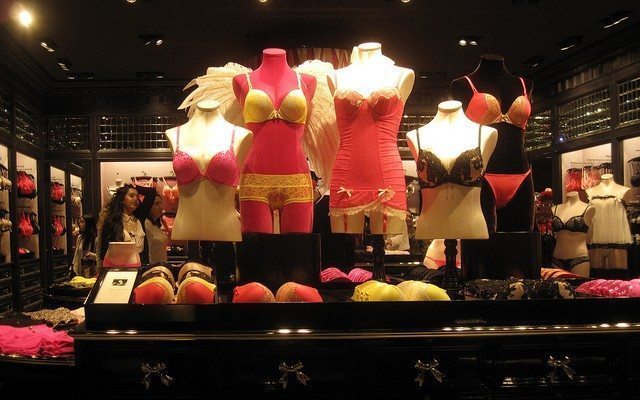 IP & Copyright
After Midnight: Victoria's Secret Indecent Behavior
By
|
Victoria's Secret — can I call you Victoria? — has been a naughty, naughty girl.  As a dedicated brand minion for Victoria, I felt like a bit of a sleazeball when I decided to spill the specifics on her latest antics.  I really hate to break it to all my lovers out there, but the largest American retailer of lingerie has been accused of — wait for it — infringement.  Mmmmhmm.  And this isn't the first time.
Unfortunately, I have to stand my ground on the opposite bedpost here, Victoria.  Hanky Panky Ltd., a Manhattan-based lingerie company, is suing Victoria's Secret for trademark infringement of its registered marks "Indulge Your Inner Flirt" and "After Midnight." First off, can anyone tell me why we're automatically in the red zone?  "The Dupont Factors!," shouted James Franco (cited merely because he's an all-time overachiever and not because of the subject matter). Why yes, we have two lingerie companies. This means we're already dealing with similar products that should be tossed in the indicative-of-infringement basket. Not that this should have been glaringly evident to Limited Brands, the parent company of Victoria's Secret. No no no. Let's dig deeper.
The "After Midnight" Infringement Claim
Hanky Panky registered the "After Midnight" mark to cover its 2010 collection of *ehem* "crotchless panties, sensual peek-a-boo bralettes, daring teddies and babydolls." The complaint claims that this raunchy collection also features "sexual accessories such as lubricants and candles."  Sounds good to me.  Problem is, it sounded pretty good to Victoria's Secret, too. So good that they decided to slap the name on their own "aphrodisiac mood candle."  Well, why stop there? Let's also put the stolen mark on a few products in literally the same category, erotic unmentionables, that the mark represents for another company.
I don't understand. Did Victoria's Secret just think Hanky Panky was going to look the other way as they deliberately trampled on and sucked all of the commercial juice out of the mark?  Hanky Panky has a valid trademark. Sure the mark is suggestive, but it's valid nonetheless. Victoria's Secret took the exact mark of a competitor, with the knowledge that consumers would be confused, and placed it on extremely similar goods. It comes as no surprise that Hanky Panky is also asking for punitive damages under state law.  I see some much-needed discipline in your future, Victoria.
The "Indulge Your Inner Flirt" Infringement Claim
Hanky Panky trademarked the catchphrase, "Indulge your inner flirt," in 2007, and has been using the slogan in its ads ever since. Yet Victoria's Secret still thought they were entitled to thrust a strong middle finger to trademark law and appropriate the phrase in the ads for its own sexy PJs. This can't be real life. Why should companies even utilize our trademark laws if they have no tenacity?
Soo…are you just running low in your fresh ideas bucket, Victoria? You knew better and chose not to do better. Sigh.
Still looking forward to the next semi-annual sale, though.
Gena.
—
Featured image courtesy of [thinkretail via Flickr]