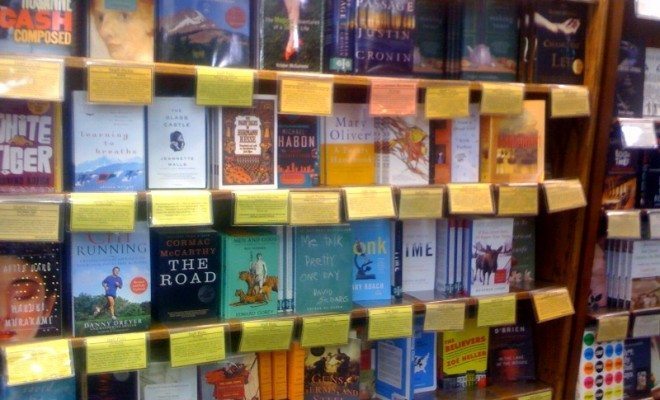 Image courtesy of [NYRB Classics via Flickr]
IP & Copyright
2015 Is Off To A Fast Start for the Legal Side of Publishing
By
|
The legal side of book and magazine publishing has been off to a fast start in 2015. Check out updates below on three of the most recent cases.
Cosmopolitan Magazine
Andrew Cerett, a former Temple University football player, filed a lawsuit against his ex-girlfriend, Emily Frazer, and Cosmopolitan magazine for defamation, claiming that the magazine ruined his reputation and his potential NFL career after publishing an article entitled, "My Ex Threatened to Kill Me. Why Wasn't He Expelled," which appeared in the October 2014 issue.
Cerett and Frazer met each other at Temple University where Cerett was a punter on the school's football team and Frazer played on the volleyball team. Cerett's complaint, however, centers on the end of their relationship. Cerett states that Frazer wrote the article with freelance writer Roxanne Patel Shepleavy, which included a photo of Cerett as well as a fictionalized story of how they ended their relationship "at an alcohol-fueled weekend dorm party on or about January 21, 2011," according to the complaint.
In his own story, however, Cerett claims that both parties became angry with each other, and although Cerett slammed his fist on a kitchen table, he never harmed Frazer. Campus officials arrested Cerrett, but they did not press charges against him. The campus board found Cerett guilty of intimidation and disorderly conduct but did not charge him with stalking or harassment.
Frazer's article contends that after the breakup, Cerett had a mission to destroy Frazer, and the complaint states that the article portrayed Cerett as a violent thug. In light of the recent domestic violence cases against several NFL players, most notably Ray Rice and Adrian Peterson, Cerett believes that the Cosmo article may prevent him from pursuing his lifelong dream of becoming an NFL player because NFL teams would not want to draft him or sign him as a free agent.
HathiTrust
Last week, the Authors Guild dropped its lawsuit against HathiTrust. In 2011, the Authors Guild sued HathiTrust because it believe it created a database that included millions of unauthorized scans created by Google. The federal district court, however, sided with HathiTrust, and the United States Second Circuit Court of Appeals soon reaffirmed the district court's decision.  Publishers Weekly noted that HathiTrust would notify the Authors Guild if it decides to change its practices in the next five years.
Georgia State University
In a related case that publishers have been keenly watching in Cambridge University Press et al. v. Patton et al., the Eleventh Circuit Court of Appeals rejected the plaintiff publishers' request to hear the case en banc by every judge in the Eleventh Circuit. The Eleventh Circuit originally only had a panel of three judges hear the case. The request was unusual because the three-judge panel held in favor of the publishers after reversing the federal district court's decision. The suit originally commenced when three academic publishers, Cambridge University Press, Oxford University Press, and SAGE Publications, sued Georgia State University for allegedly engaging in authorized copying and distribution of copyrighted works by the publishers through GSU's e-reserve system.