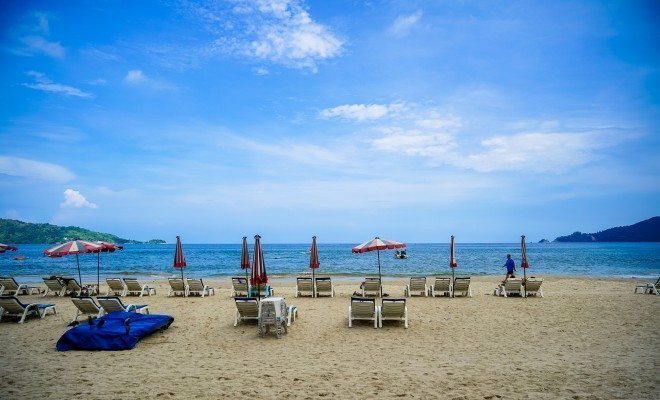 Image courtesy of [Luke Ma via Flickr]
Humor
Resort Now Offering Vacation Divorce Package
By
|
Do you need a break? Are you tired of the day-to-day life? Have you and your husband or wife been constantly fighting over the little stuff … and let's not even get started on the big stuff? If you answered yes to these questions, then you need a vacation. Gideon Putnam Resort is the ideal vacation destination for you. Stay for just one weekend, and your biggest problems will be solved.
Relieve your stress as you are pampered in the luxury spa. Sleep in and wake up for a nice brunch. Then head down to the casino for some additional fun. Plus, go play golf, swim, and hike. They offer it all. And when you leave, they guarantee they will have stopped all of your marital bickering. Just select the divorce package, and you can leave on Sunday marriage-free. No need to worry about all the legal matters–Gideon Putnam will do that for you! See? You can't fight with your spouse if you don't have a spouse to fight with!
At Gideon Putnam, a popular wedding location, you can have your marriage come full circle and end it at the beginning. First, go there to get married. And then, when you are ready, go back and get divorced. That's right: the resort has recently started offering divorces on its premises. You can come cut the tie that binds you to an unwanted spouse even if you got married at some other place. For just $5,000, you can start your new single live in comfort and style.
The idea is that you check in for the weekend (don't worry: you get your own room), have a stress-free vacation, talk to some mediators, sign some papers, and hopefully leave on Sunday having had a stress-free divorce. They will even do their best to keep you away from all the happy weddings going on during your stay. Who needs a court when you can go to a resort?
While this idea seems pretty bizarre (at least to me), it has been going on in certain resorts in Europe for a while (which I suppose does not necessarily negate its bizarreness). I guess it must be working over there for people to want to move it here. So maybe this unique option is the right thing for you. Next time your spouse is getting on your nerves, do not lose your temper. Take a deep breath, count to ten, and calmly say, "Honey, I think we need a weekend getaway. Have you heard of Gideon Putnam Divorce … errr … I mean Resort?" And then relax: let them take care of the rest!